Incredibles 2 is a Force to be Reckoned with as it Brings in $71.6M on Friday
The numbers keep getting better when it comes to Incredibles 2. The early projections were looking like it was going to bring in $135-$140 million its opening weekend but that's not looking like it'll be the case. After a record setting $18.5 million in Wednesday/Thursday night previews according to Deadline the Pixar sequel brought in $71.6 million on Friday. On Thursday people were guessing the movie could do upwards of $170 million but that Friday number is pushing it closer to $180 million and beyond.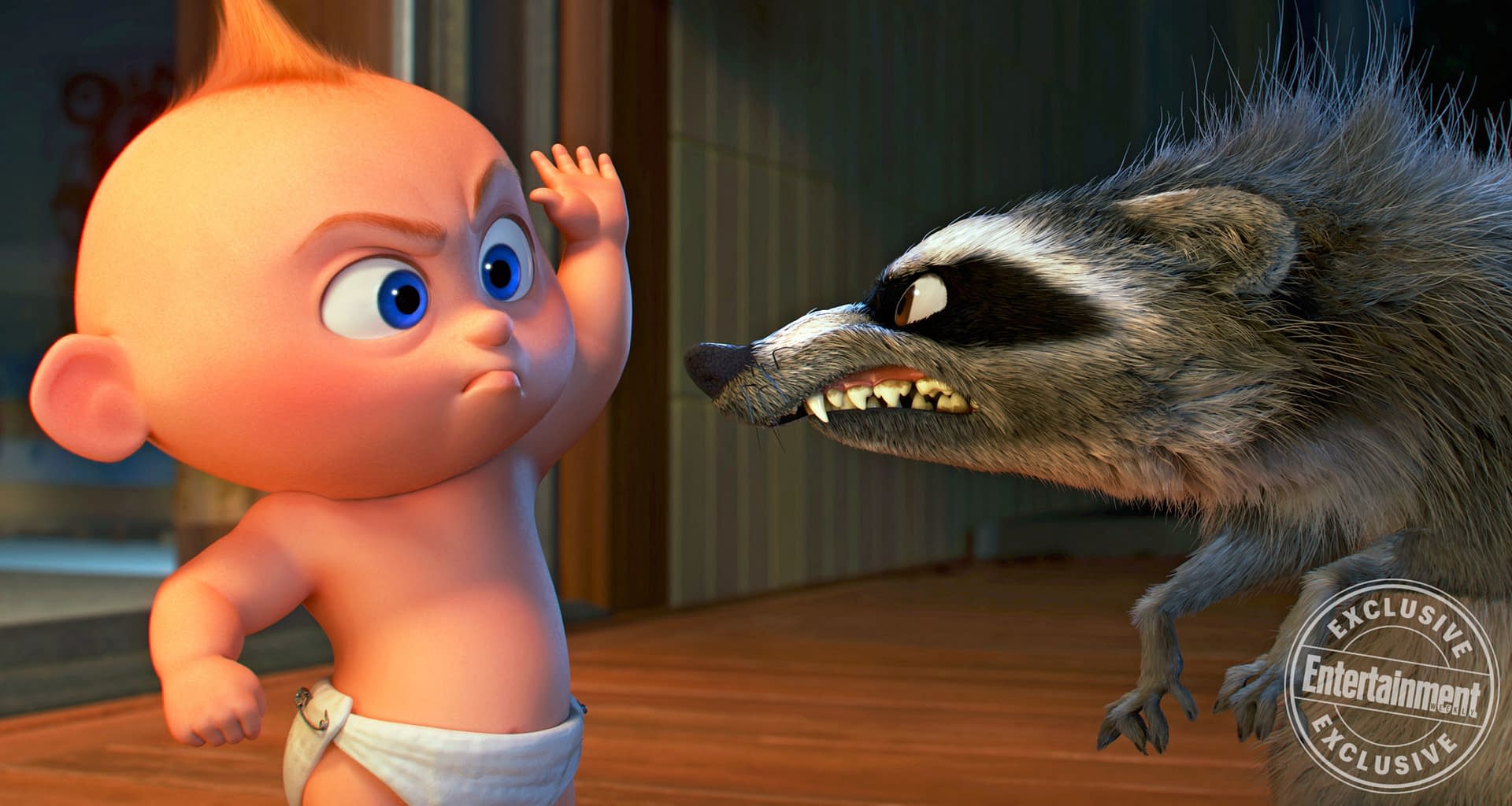 Right now the numbers are looking like $183 million which would make it the 8th biggest opening ever. Incredibles 2 is a true family film as it is bringing in a huge amount of adults.
Incredibles 2 isn't just a sequel to an animated film, it's a sequel to an A+ four-quad movie, and it's acting like the latter, pulling in everyone, largely adults, with general audiences accounting for 57% of the audience. Note that parents are only repping 12% of the crowd, per PostTrak, with 31% kids.
This probably has something to do with the time between sequels. If a kid was older than four when The Incredibles came out they're an adult now. We all love to go back and re-watch the things we saw as kids.
The rest of the weekend is looking to be on track for what everyone has been expecting. The reviews for Tag have been very positive
Incredibles 2 – $183 million
Ocean's 8 – $20.1 million
Tag – $14.3 million
Solo: A Star Wars Story – $9.1 million
Deadpool 2 – $8.8 million
Summary: Bob Parr (Mr. Incredible) is left to care for Jack-Jack while Helen (Elastigirl) is out saving the world.
Incredibles 2, directed by Brad Bird, stars Craig T. Nelson, Holly Hunter, Sarah Vowell, Huck Milner, Jonathan Banks, and Samuel L. Jackson. It will be released on June 15th.