The Avengers: Endgame trailer finally hit the internet this morning, providing long-suffering fans with their first glimpse of the fourth Avengers movie, which hits theaters next April. It's also provided what could be days worth of fodder for clickbait articles from the entertainment media, as we dissect every single frame of the trailer for the flimsiest of concepts to spin off into entire "news" articles, analysis, and listicles.
It's in that spirit, the true spirit of entertainment "journalism," that we are forced to ask the question: has Thanos given up the life of a death-obsessed, intergalactic goth space warlord to settle down on a remote planet and start an opium farm? For answers, we look to the only scene in the trailer that features the Mad Titan, which occurs exactly 62 seconds into the trailer.
In that scene, we first see Thanos's armor, hung up as a scarecrow in a field in a mountainous region of some planet.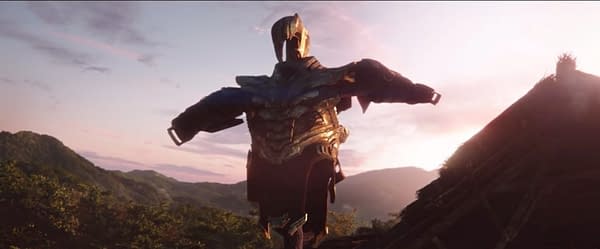 The scene is an homage to the end of the original Infinity Gauntlet comic book, but in that scene, Thanos appears to be growing wheat or some other grasslike grain.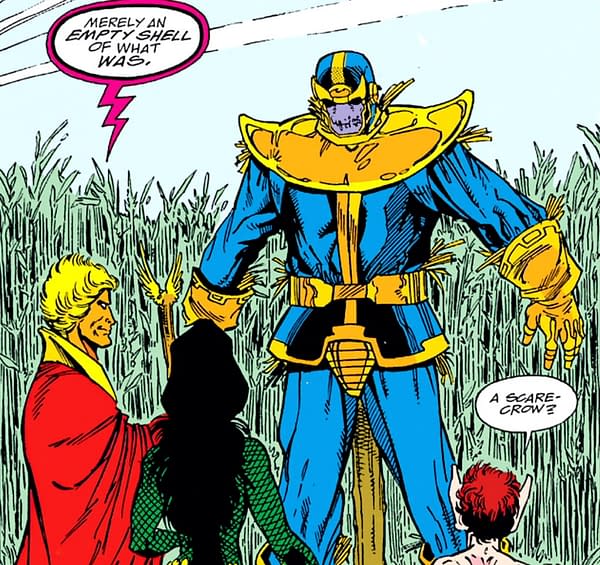 However, in the trailer, next, we see a shot of Thanos, with only his hand visible, walking through a field of flowers which clearly resemble opium plants.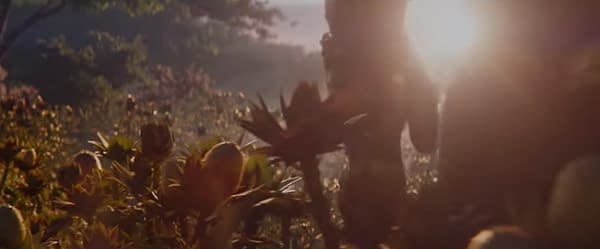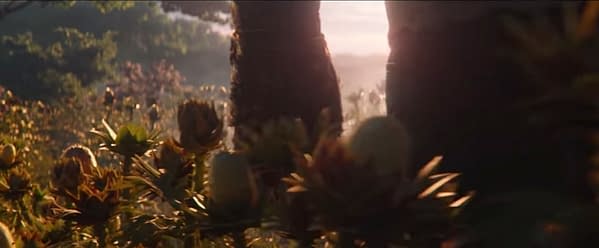 Opium, the brain-altering chemical which is the basis of drugs like morphine, heroin, and the various opioid prescription medications behind the opioid epidemic, is the dried latex of the opium poppy, a variety of papaver somniferum, which grows in temperate climates. Here's some photos of opium plants: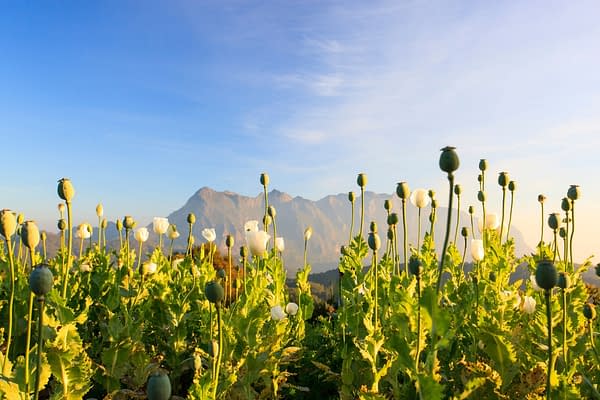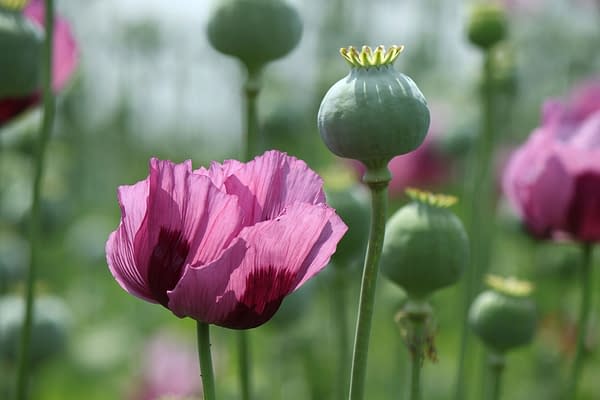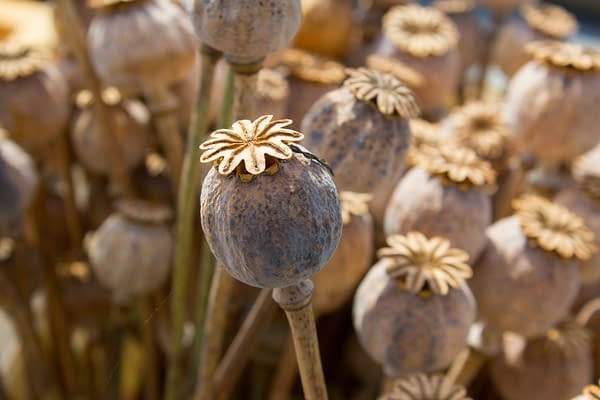 The plants don't look exactly the same, but they do share the same tall stalks and bulbous flowers, and besides, space-opium is sure to differ from regular Earth-opium at least a little bit. In any case, it seems reasonable to surmise that Thanos, satisfied with successfully completing his mission of killing half the living things in the universe, has retired to a small farm on a remote planet to grow opium.
Of course, we know that the Avengers, led by a teary-eyed Captain America, are going to come looking for Thanos to try to get him to reverse things. But when they get there, Thanos will be protected by another advantage of living in the middle of a poppy field…
Avengers: Endgame hits theaters on April 26th. We should find out more then. In the meantime, let us know what you think of Thanos's apparent career change in the comments.
Enjoyed this article? Share it!