Is the Snyder Cut About to Get Joss Whedon Canceled?
It was just a few months ago when Snyderbronies — the colloquial term for hardcore fans of Zack Snyder — scored a major victory when Warner Bros relented after years of campaigning, finally agreeing to release The Snyder Cut of Justice League. The long-awaited move validated the position of Snyderbronies. They argued that the reason Justice League flopped at the box office, causing DC Films president Jon Berg to pay the ultimate price, was that the movie did not stay true to the original vision of Zack Snyder after Joss Whedon took over. Seeing that the Snyderbronies were right, Warner Bros agreed to complete Snyder's version of the film and Release the Snyder Cut on HBO Max next year.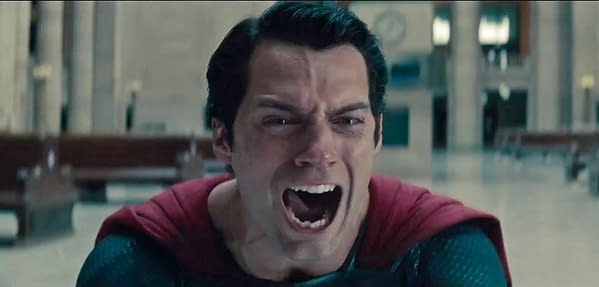 The Snyder Cut is a version of Justice League that restores the vision of Snyder, who had to leave the production of the film before it was finished due to a personal tragedy. Warner Bros brought on alleged fake feminist Whedon to complete the film, with Whedon promising to stay true to Zack Snyder's Vision, a grim and gritty vision of a cinematic universe where "you're living in a f**king dream world" if you don't think superheroes kill and commit atrocities, such as snapping Zod's neck and making out with Lois Lane in the wreckage of Metropolis as Superman did at the end of Man of Steel. But as soon as nobody was looking, Whedon replaced all of Snyder's badass Superman scenes with scenes where Cyborg says Booyah.
But Cyborg is not saying "booyah" now. Instead, actor Ray Fisher, with the support of Synderbronies around the world and emboldened by the movement's victory, took to Twitter earlier this week to blast Joss Whedon. He tweeted a video of himself on the San Diego Comic-Con stage in 2017 where he said; "Yeah, I mean Joss [Whedon] is a great guy, and I think Zack [Snyder] picked a good person to come and clean up-finish up for him," and saying, "I'd like to take a moment to forcefully retract every bit of this statement."
With the changes Whedon made to Cyborg's character and storyline in the film, it's no surprise that Fisher, a Snyderbrony himself, would have changed his opinion of Whedon. But Fisher took to Twitter today to further clarify his statement, adding more serious allegations about the disgraced Whedon. "Joss Wheadon's on-set treatment of the cast and crew of Justice League was gross, abusive, unprofessional, and completely unacceptable," Fisher tweeted.
He also laid some of the blame for Whedon's alleged behavior at the feet of Jon Berg, along with former President and CCO of DC Entertainment, Geoff "Jeff" Johns. "He was enabled, in many ways, by Geoff Johns and Jon Berg," said Fisher. "Accountability>Entertainment."
Fisher was vague and provided no details about exactly what kind of "gross, abusive, unprofessional, and completely unacceptable" behavior Whedon was up to on the set of Justice League, but it seems clear that it goes beyond simply straying from the vision of Zack Snyder. This will be a story to watch (unlike the Whedon cut of Justice League), so we'll be keeping an eye on it, and we'll let you know as soon as more information becomes available.