We say this pretty much anytime we talk about him but Jeff Goldblum is a national treasure. This was proven again today during a ceremony honoring the actor and musician with a star on the Hollywood Walk of Fame.
Would you believe that your favorite Goldblum meme is also HIS favorite Goldblum meme? So much so that he struck the famous pose (albiet with his shirt still buttoned) and laid across his star.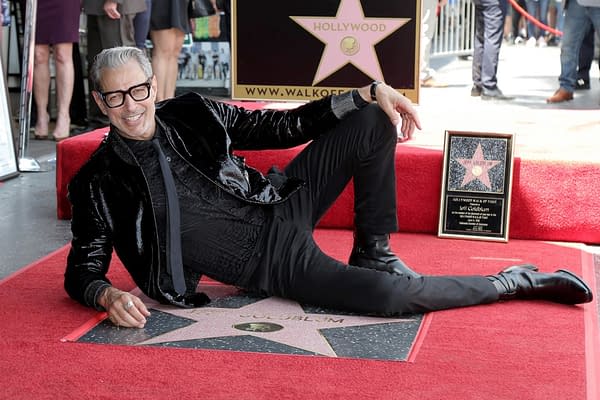 You can see the entire presentation, where longtime friend and co-star Ed Begley Jr. spoke, as well as former U.S. Ambassador to the Czech Republic Norm Eisen. Why a former ambassador you ask? Well, Eisen helped Wes Anderson do research for Grand Budapest Hotel, and wound up as a source of inspiration for Goldblum's character. Begley Jr. shared the screen with Goldblum in Transylvania 6-5000.
Enjoyed this article? Share it!