Joaquin Phoenix in Talks for Joker Role in Solo Film Directed by Todd Phillips
The Hangover director Todd Phillips is making a standalone Joker flick for Warner Bros., and Joaquin Phoenix is the top choice of the studio to play the Joker, according to a report from THR. Phoenix and Phillips beat out past prospects for the solo Joker movie, which once included Leonardo DiCaprio.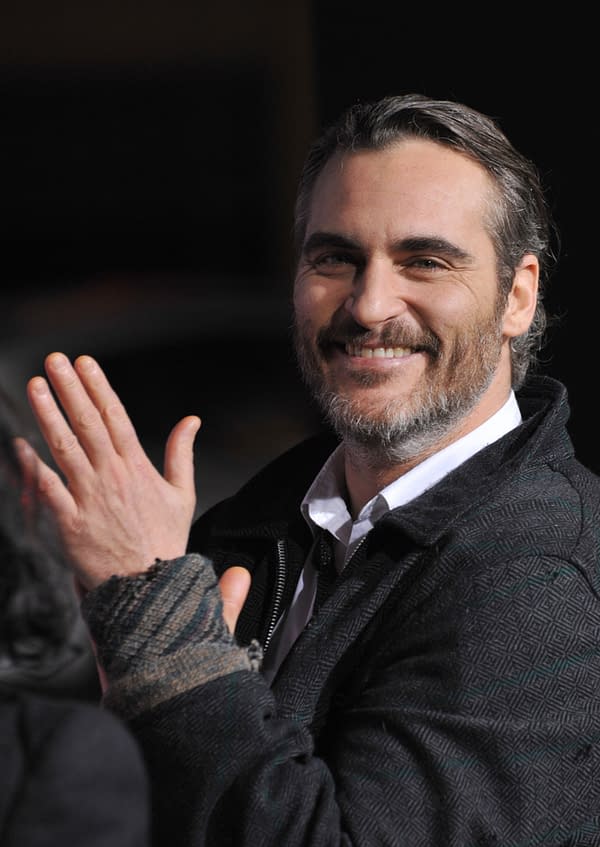 While it's unclear why anyone things we need a standalone Joker movie in the first place, much less one brought to us by the director of The Hangover, but it we're going to get, it remains further baffling that Joaquin Phoenix would be considered anyone's fist choice for the role. The only reason we can possibly come up with to explain is that thanks to that stint back in 2009 when Phoenix pretended to be pursuing a career as a hip hop artist as part of a full-time performance art mockumentary, Warner Bros. may feel that he's already gotten that out of system, and so they won't need to worry about him partying with the Olsen Twins and dying of a drug overdose or gifting his co-workers dead pigs and used condoms.
The movie will not be part of the DCEU.