Posted in: Movies, TV | Tagged: doctor who, HRL, tv
---
Doctor Who: As Jodie Whittaker Becomes The New Favourite, All Rumors Point To A Female Doctor
The latest tabloid rumour mongering names Jodie Whittaker as the next Doctor. Star of Broadchurch made by Chris Chibnall, the new showrunner of Doctor Who, she joins a long list of favourites. And for the first time, most of the favourites seem to be women. It was Tom Baker who first publicly mooted that the actor who could replace him in the role of The Doctor would be an actress. And ever since, whenever the idea of a new Doctor was mooted, the tabloid press have run with the idea that it could be a woman. And it never is.
https://www.youtube.com/watch?v=GlQ2U-Ks67I
You got a glimpse in Steve Moffat's Comic Relief special, with Joanna Lumley. And in the Big Finish alternate reality episode with Arabella Weir, a gender swap regeneration being caused by a Time Lord's suicide.
But recent Doctor Who has been preparing the way in fits and starts. Having the Doctor talk about the Time Lord the Corsair changing genders when he or she regenerates.
https://www.youtube.com/watch?v=5PDyuGoKypk
The Sisterhood of Karn offering that the Doctor could choose to be "man or woman."
Having a Gallifreyan General regenerate from a male form back into a woman when shot by the Doctor.
Having the Master regenerate as Missy. And having the Master ask, "Is the future all girl?" to the Doctor's response, "One can only hope".
The moment, as it were, has been prepared. And tomorrow we will know. And then there's the decision for the time of the announcement. Wimbledon. After the Men's Finals.
After the Men's Finals.
How much more on the nose can you get?
We have previously said that Olivia Coleman (Broadchurch star) would make sense, Phoebe Waller-Bridge (in Broadchurch a bit) would make a great Doctor but that bookies' money is still on Kris Marshall.
And tomorrow we find out.
---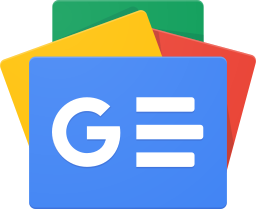 Stay up-to-date and support the site by following Bleeding Cool on Google News today!