Jon Kasdan Teases 'Solo' Sequel Possibilities on Anniversary of 'Star Wars' Film Opening
Despite having the unfortunate distinction of the lowest-box office performance of any Star Wars film to date, Solo: A Star Wars Story has a very loyal and vocal fanbase who want to see more.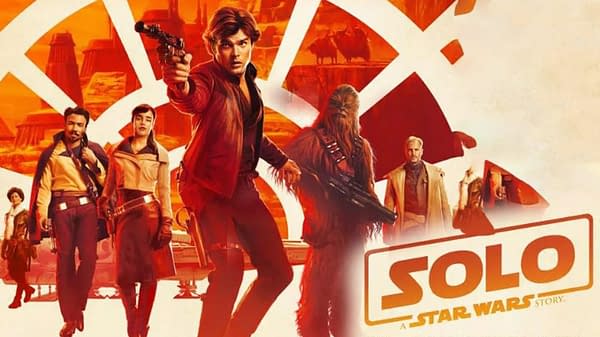 This weekend marks the anniversary of Solo hitting theaters, and the hashtag #MakeSolo2Happen was trending for a bit, prompting a tweet from the film's co-screenwriter, Jon Kasdan (who wrote it along with his father, Star Wars and Indiana Jones alum father Lawrence Kasdan).
There are so many ways a Solo sequel could go- following all four of our main characters of Qi'ra (Emilia Clarke), Lando (Donald Glover), Han (Alden Ehrenreich) and Chewbacca (Joonas Suotamo) could set up endless adventures from one end of the galaxy far far away to the other.
Maybe moving a follow-up onto Disney+ as a tv show would work, too.
We may never get another chapter of the pre-Skywalker envelopment in the Corellian smuggler's life, but, we can enjoy Solo: A Star Wars Story as it stands.
We'll let you know if anything comes of this fan-push.