Universal Pictures knows that there is one thing that can compete with Jurassic World: Fallen Kingdom and that is the 2018 World Cup. The torment, which runs from June 14th to July 15th, is one of the biggest sporting events in the world. However, us in the states haven't quite caught on that football is awesome and tend not to care once the United States is out. This time Team USA didn't even qualify so American's are expected to care even less.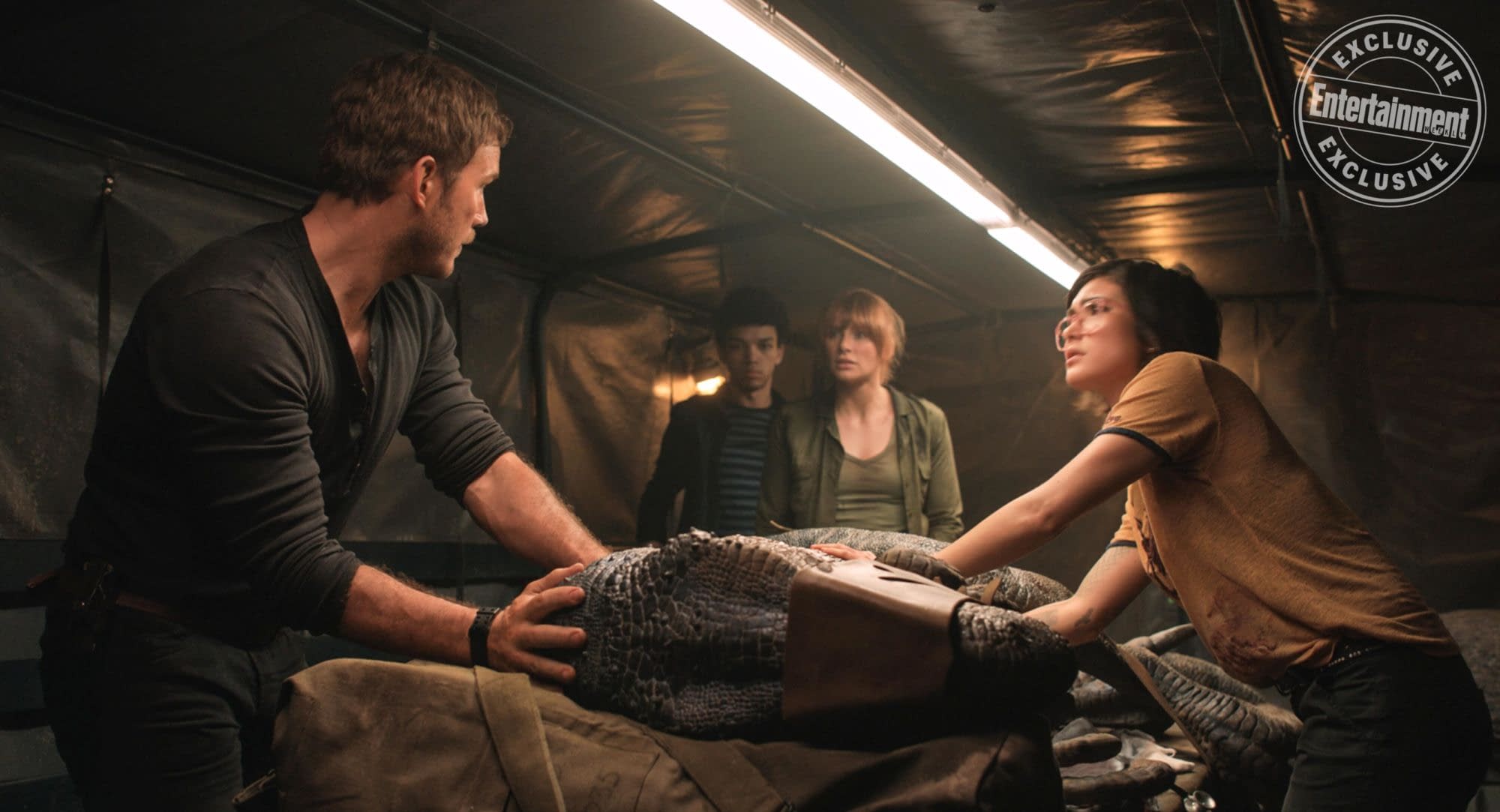 As penance for not caring about football we get to wait an extra two weeks to see Jurassic World: Fallen Kingdom. The movie has opened in 48 overseas markets and according to Deadline is already looking like it's going to have a solid opening weekend. According to the site the sequel has brought in $146 million dollars.
Estimates for the Top 5 markets are Korea at $26.3M, the UK with $18.9M, France with $9.6M, Germany's $9M and Taiwan's $8.1M. China is still to release on June 15 in a field by itself, and domestic and Latin America head to Isla Nublar on June 22.
There is a good chance that Jurassic World: Fallen Kingdom won't have the kind of opening the first one did but it's hard to make that kind of lightning strike twice.
Summary: When the island's dormant volcano begins roaring to life, Owen and Claire mount a campaign to rescue the remaining dinosaurs from this extinction-level event.
Jurassic World: Fallen Kingdom, directed by J.A. Bayona, stars Jeff Goldblum, Chris Pratt, Bryce Dallas Howard, Toby Jones, James Cromwell, Ted Levine, Geraldine Chaplin, Rafe Spall, B.D. Wong, and Justice Smith. It will be released on June 22nd.
Enjoyed this article? Share it!