Kevin Smith's 'Road to Reboot: Chapter 4' for 'Jay And Silent Bob Reboot' has THE Quick Stop!
Cinema deities bless Kevin Smith, the truest example of a fanboy still in love with his chosen art form. The writer, actor, director is hard at work on his upcoming film Jay and Silent Bob Reboot, and has been sharing videos each week from the production through a "Road to Reboot" youtube series.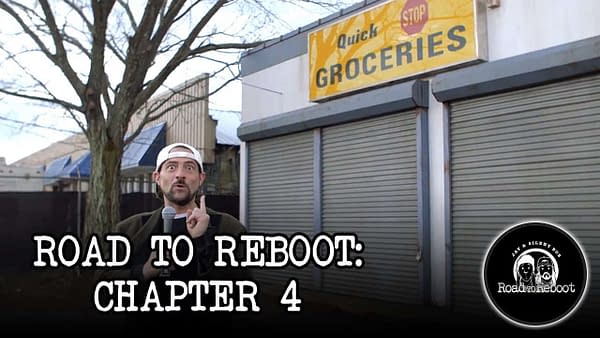 Chapter 4 features a familiar location to fans of Clerks and Clerks II– the Quick Stop where Dante and Randall cut their teeth.
"This is crazy. I never thought this was possible, and it's weird cause I work in the movie business, so anything is possible with a little f***ing scratch, but some things you can't fake in life," Smith comments in the video.
"This is my heart. You're looking at my heart."