Ladies And Gentlemen, The 2018 Oscars Nominees List
We've been talking a lot this year about the various awards shows, and it's finally time to reveal the list of Academy Awards nominees for this year's Oscars.
Films and movies are at their core, a special way to preserve and present an idea and story. There have been some pretty incredible performances over the past 12 months, memorable for their ferocity and humor, realism and action prowess, and genial enjoyment.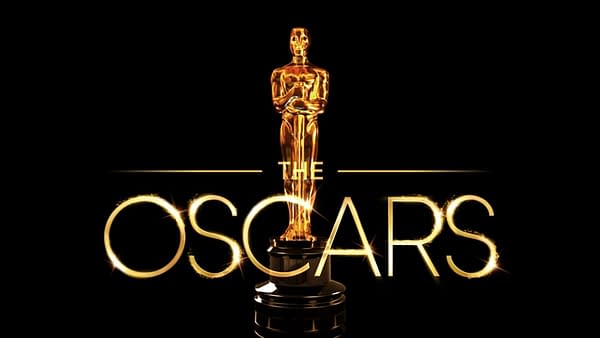 The nominees for this year's crop of Oscar hopefuls were read this morning by Tiffany Haddish and Andy Serkis:
THE LIST For Technical Achievements:
Sound Production Design:
Blade Runner: 2049
Beauty and the Beast
Darkest Hour
Dunkirk
Shape of Water
Cinematography:
Blade Runner: 2049
Darkest Hour
Dunkirk
mudbound
shape of water
Costumes:
beauty and the beast
darkest hour
phantom thread
shape of water
victoria and abdul
Sound Editing:
Baby Driver
Blade Runner" 2049
Dunkirk
Shape of Water
Star Wars: The Last Jedi
Sound mixing:
Baby Driver
Blade Runner: 2049
Shape of Water
Dunkirk
Star Wars: The Last Jedi
Original Score:
Dunkirk
Star Wars The Last Jedi
Phantom Thread
Shape of Water
Three Billboards
Achievement visual effects:
Blade Runner: 2049
Guardians of the Galaxy Vol 2
Kong: Skull Island
War for the Planet of the Apes
Star Wars: The Last Jedi
Editing:
Baby driver
Dunkirk
I, Tonya
Shape of Water
Three Billboards
Make up and hairstyling:
Darkest Hour
Victoria and Abul
Wonder
Acting:
Actress supporting role:
Mary J Blige
Allison Janney
Leslie Manville
Laurie Metcalf
Octavia Spencer
Actor Supporting Role:
Wilem Dafoe
Woody Harreslon
Richard Jenkins
Christopher Plummer
Sam Rockwell
Best Foreign film:
Fantastic Woman
The Insult
Loveless
Of Body and Soul
The Square
best Doc short subject:
Edith + Eddie
Heaven is a Traffic jam on the 405
Heroine
Knife skills
Traffic stop
Best Doc feature:
Abacus
Faces places
Iccarus
Last Men In Aleppo
Strong Island
Orignal Song:
Mighty River
Mystery of Love
Remember Me
Stand Up For Something
This is Me
Animated Feature Film:
The Boss Baby
The Bread Winner
Coco
Ferdniand
Loving Vincent
Adapted screenplay:
Call Me By Your Name
Logan
The Disaster Artist
Molly's Game
Mudbound
Original Screenplay:
Get Out
Lady Bird
The Big Sick
Shape of Water
Three Billboards
Performance Actor Leading Role:
Timothy Chalamet
Daniel Day-Lewis
Daniel Kaluuya
Gary Oldman
Denzel Washington
Performance Actress Leading Role:
Sally Hawkins
Frances McDormand
Margot Robbie
Saoirse Ronan
Meryl Streep
Achievement in Directing:
Dunkirk– Christopher Nolan
Get Out– Jordan Peele
Lady Bird– Greta Gerwig
Phantom Thread– Paul Thomas Anderson
Shape of Water– Guillermo del Toro
Best Picture:
Call Me By Your Name
Darkest Hour
Dunkirk
Get Out
Lady Bird
Phantom Thread
The Post
The Shape of Water
Thee Billboards Outside of Ebbings Missouri
The 90th Annual Academy Awards ceremony takes place on Sunday March 4th on ABC. (Yes, we'll be live tweeting.)