"Leaked" 'Star Wars: Episode IX' Poster Is…Interesting
We don't often report on leaked things, but this possible Star Wars: Episode IX poster is just too….interesting….not to tell you about.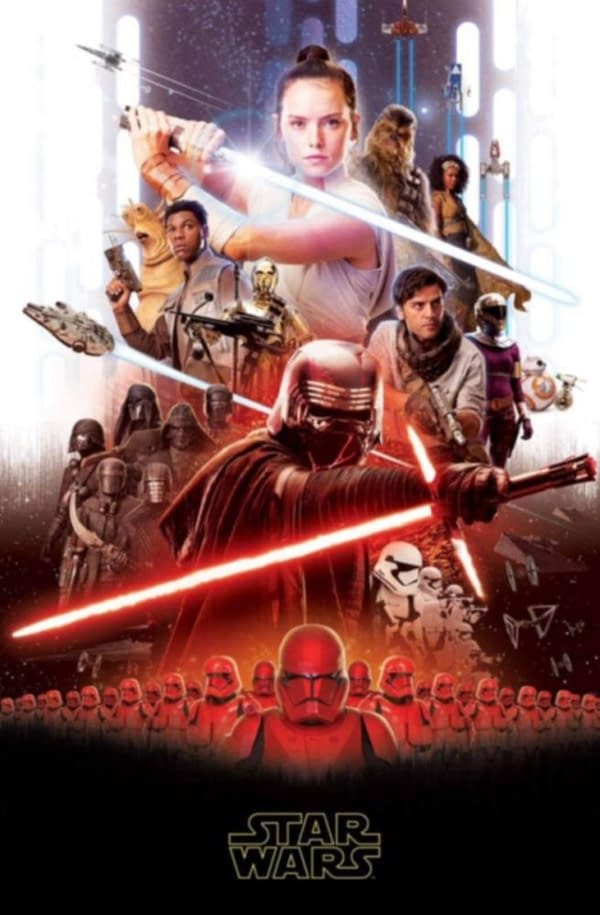 Our friends over at MakingStarWars.Net have a pretty good breakdown of what all we see on this poster, including the Knights of Ren, C-3P0's new weapon, and that alien standing next to Finn.
The general belief is this "poster" will be a retail…something, possibly the type of thing you'd be able to get in the poster section at a WalMart or Target.
We'll of course let you know what we find out about this particular piece of art, and any additional information we glean from Star Wars Celebration Chicago next month.