Leslie Jones is Super Pissed About 'Ghostbusters 3'
Leslie Jones is [understandably] pretty pissed off this week. Jones, who starred in Paul Feig's 2016 Ghostbusters reboot, posted a reactionary tweet after the news that a direct Ghostbusters 2 sequel is coming from Sony and Jason Reitman.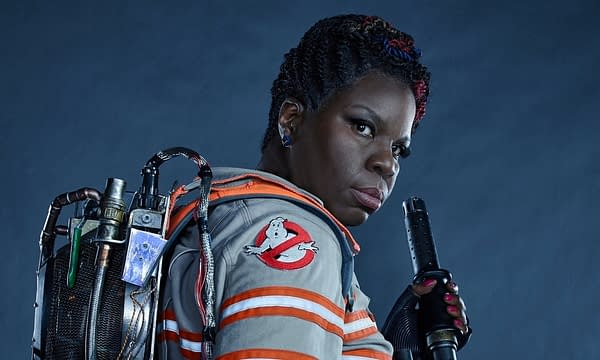 Reitman's Ghostbusters 3 appears to completely dismiss the 2016 film, which featured an all-female team of 'busters.
Jones, who often speaks her mind via the social media platform, did just that:
So insulting. Like fuck us. We dint count. It's like something trump would do. (Trump voice)"Gonna redo ghostbusteeeeers, better with men, will be huge. Those women ain't ghostbusteeeeers" ugh so annoying. Such a dick move. And I don't give fuck I'm saying something!!
No word about a cast yet for Ghostbusters 3, which is expected to hit theaters in the summer of 2020.