Posted in: Movies, Review, TV | Tagged: fx, keri russell, Matthew Rhys, The Americans, The Americans final season, The Americans season 6, The Americans season 6 episode 1
---
Let's Talk About FX's 'The Americans' Season 6 Premiere
FX's cold war spy thriller series The Americans returns tonight for the premiere of their 6th and final season (*sobs). It's been a hell of a ride for the Russian couple- raising two children, balancing their relationship and missions, and trying to change their world by preventing the Americans from launching numerous deadly attacks back home.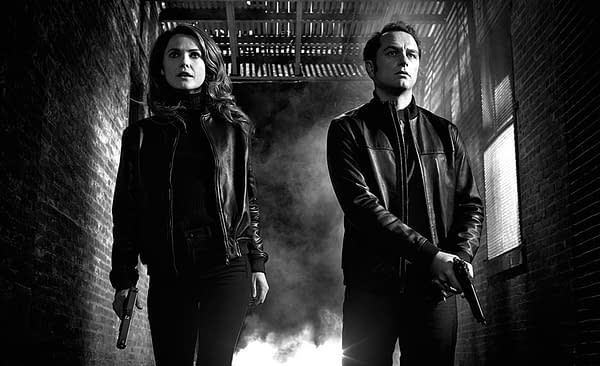 The series has remained at the top of it's game, stars Keri Russell and her real life partner Matthew Rhys are spellbinding in every single episode, and you root for them when you probably shouldn't.
The official synopsis for season 6's first episode, titled "Dead Hand", reads:
"A major arms-control summit looms in the autumn of 1987; Elizabeth is pushed to her limits as never before; at the newly expanded travel agency, Philip encounters an unexpected visitor with a disquieting request."
Things that happened in The Americans s6e1 "Dead Hand":
Philip is back working in the travel agency that was originally their cover
The episode opens with Crowded House's "Hey Now", and omg does it set the tone for the rest of the music in the episode
Elizabeth is working as a caretaker for an artist who sketches her as she sleeps.
She's sleeping with her employer, and she's smoking again
It's sometime after july 1987, as she passes by a movie theater with a revenge of the nerds II poster
Paige sits with her mom and their handler, watching a Russian show on tv, and she laughs, letting the audience know she's learned how to speak the language
Henry is playing hockey, and good dad Phillip is there watching
"We Do What We're Told" by Peter Gabriel playing during elizabeth being given a mission about the star wars platform.
Even typing that makes the hairs on my arms raise up, it's such a genius use of a track off "So", and it immediately tells the audience where Elizabeth's head is at.
"Listening Wind" by the Talking Heads gets used later in the episode, whomever does the song picking and editing into the sequences deserves all the awards- every single season there are incredible choices with period tunes that elevate the drama
Phillip goes line dancing, and it's so surreal to see him a roadhouse with flags and country music, he's enjoying himself obviously
"Gold Dust Woman" by Fleetwood Mac is used during another amazing sequence. It's unclear though who it's towards though, "to pick up the pieces and go home" could be Philip or Elizabeth
Paige is holding her mom's steakout position, showing the audience that again, she's come a long way from where she was last season.
She's not as nervous in the situation as I was expecting her to be, but she could have done better. She ends up having to give the young officer who stops her the fake ID she'd been using for this particular stakeout, and he makes her promise to meet him for dinner.
The other woman Elizabeth is doing missions with doesn't know that Paige is Elizabeth's daughter, and it becomes an issue.
Elizabeth does her best to convince Paige she did well with the young officer, even though Paige is sure she didn't
Elizabeth tracks down the officer, and in her badass spy-mom of the year way- protects her baby by slitting the guy's throat.
Philip meets fellow a fellow Russian spy in the park, and is given a new mission, even though Philip said he was "out of it"
He must observe Elizabeth, discover what she's up to, and if necessary, stop her.

If this first episode of season 6 is anything to go on, it's going to be a hell of an ending.
---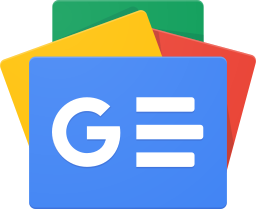 Stay up-to-date and support the site by following Bleeding Cool on Google News today!