After teasing us this morning with a Midnight red band trailer drop for Hellboy, Lionsgate made good and unleashed a new look at Big Red.
There were also two brand-new posters released for Big Red, which feature an up close look at David Harbour as the title character: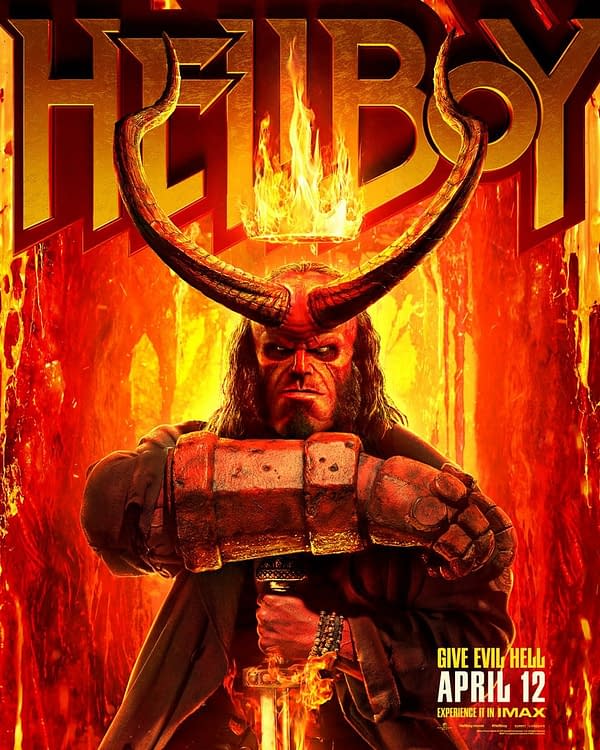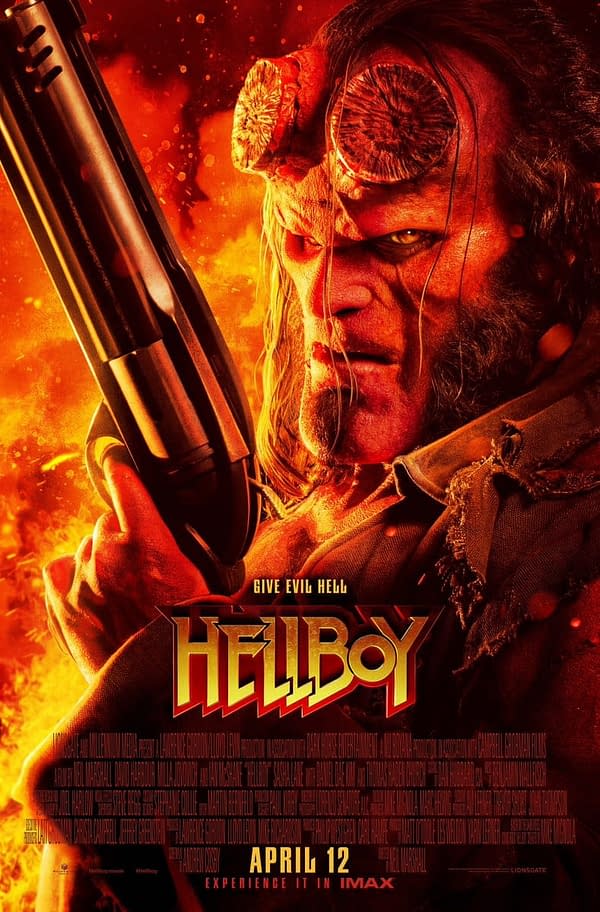 Just yesterday, we found out the film will be rated R, for "strong bloody violence and gore throughout, and language."
David Harbour stars as Big Red, Milla Jovovich as Nimue the Blood Queen, Ian McShane as Trevor Brutteholm director of the agency and Hellboy's adoptive father, Daniel Dae Kim as Ben Daimio BPRD fellow agent, Thomas Haden Church as Lobster Johnson, and Sarah Lane as Alice Monaghan, a woman who in the comics Big Red rescued from fairies during her infancy. Neil Marshall is directing.
Hellboy hits theaters on April 12th, 2019.
Enjoyed this article? Share it!