Mad Max: Charlize Theron Talks Being Passed for Furiosa Prequel
Charlize Theron is proud she helped reinvigorate the Mad Max franchise in 2015's Fury Road as Furiosa. The actress has been able to reinvent herself in the action genre despite her 2005 flop in the live-action adaptation of Æon Flux. She followed her memorable performance in the George Miller film with David Leitch's entertaining superspy flick, Atomic Blonde, in 2017 as Lorraine Broughton. While promoting her latest film, The Old Guard, where she plays immortal warrior Andromache the Scythian (or Andy for short), Theron spoke with The Hollywood Reporter about her rare second chance as an actress becoming a viable action star.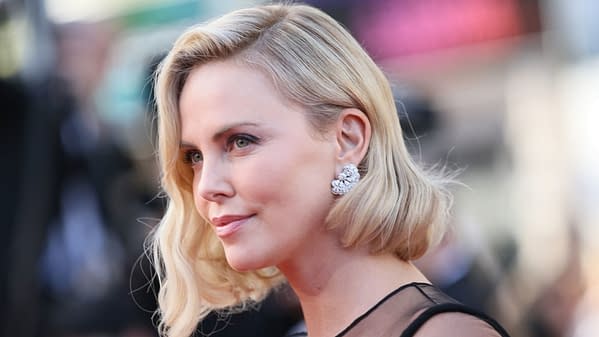 "A lot of women don't get a second chance, but when men make these movies and fail miserably, they get chance after chance after chance to go and explore that again. That doesn't necessarily happen for women," Theron said. "Fury Road came a good decade after Æon Flux, and there's always been that voice in the back of my head that still somewhat responds to that. I'm still influenced by that, and it's one thing that drives me. It's unfortunate that we feel like the opportunity will be taken away from us in a heartbeat if we don't succeed, but that is the truth. It's not a very forgiving genre when it comes to women." Mad Max: Younger Furiosa Prequel
When Miller announced an upcoming Furosia prequel in May to the New York Times, Theron expressed disappointment in his decision to cast a younger actress in her 20s but understands his decision. "It's a tough one to swallow," she said. "Listen, I fully respect George, if not more so in the aftermath of making Fury Road with him. He's a master, and I wish him nothing but the best. Yeah, it's a little heartbreaking, for sure. I really love that character, and I'm so grateful that I had a small part in creating her. She will forever be someone I think of and reflect on fondly. Obviously, I would love to see that story continue, and if he feels like he has to go about it this way, then I trust him in that manner. We get so hung up on the smaller details that we forget the thing that we emotionally tap into has nothing to do with that minute thing that we're focusing on."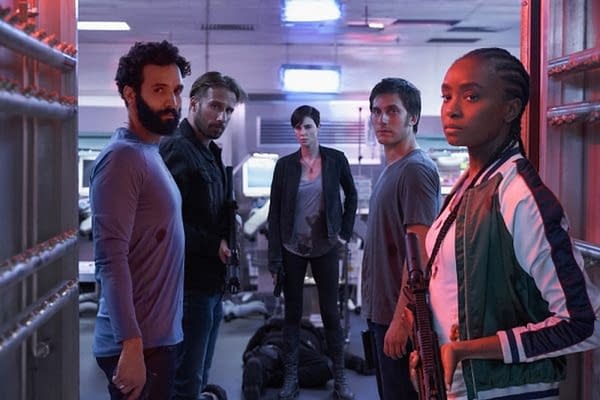 Fury Road was a massive hit in 2015, grossing $375 million worldwide. Atomic Blonde grossed $100 million from a far more modest $30 million budget. Directed by Gina Prince-Bythewood, The Old Guard is based on the comic of the same name by Greg Rucka (who also wrote the screenplay) and Leandro Fernandez. The film also stars KiKi Layne, Matthias Schoenaerts, Marwan Kenzari, Luca Marinelli, and Chiwetel Ejiofor. The Old Guard streams July 10th on Netflix. To see more on what Theron worked while shooting The Old Guard and the status of the Atomic Blonde sequel, check out the rest of the interview on THR.
---
---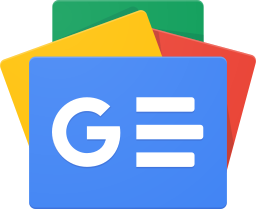 Stay up-to-date and support the site by following Bleeding Cool on Google News today!