Friday Poster Releases – Edmiston "Joker," NYCC Leftovers Plus New Mondo "Terminator: Dark Fate"
Here come releases from two poster sources today, both set for tomorrow. Mondo is kicking off November with a celebration of the new film Terminator: Dark Fate with a poster by Matt Ryan Tobin. The poster depicts a ready-to-rumble Sarah Connor, as portrayed by Linda Hamilton, in mirror shades and wielding a sawed-off shotgun. The shadow of her right side is merging with the face of a T-800, sans skin and eye glowing menacingly. The entirety of the image drips in a way that could be metallic, could be bloody, and could be a bit of both. Of the art, Tobin said:
Without having seen the film, I was faced with the challenge of telling its story in a single visual. I found what hadn't really been represented in any previous posters for these films was in fact, who the story has always been about: Sarah Connor. The story of how the hunted became the hunter.
The poster is 24×36" and is an edition of 150. It's screen printed and expected to ship in December. It will go on sale tomorrow at the Mondo site at a random time.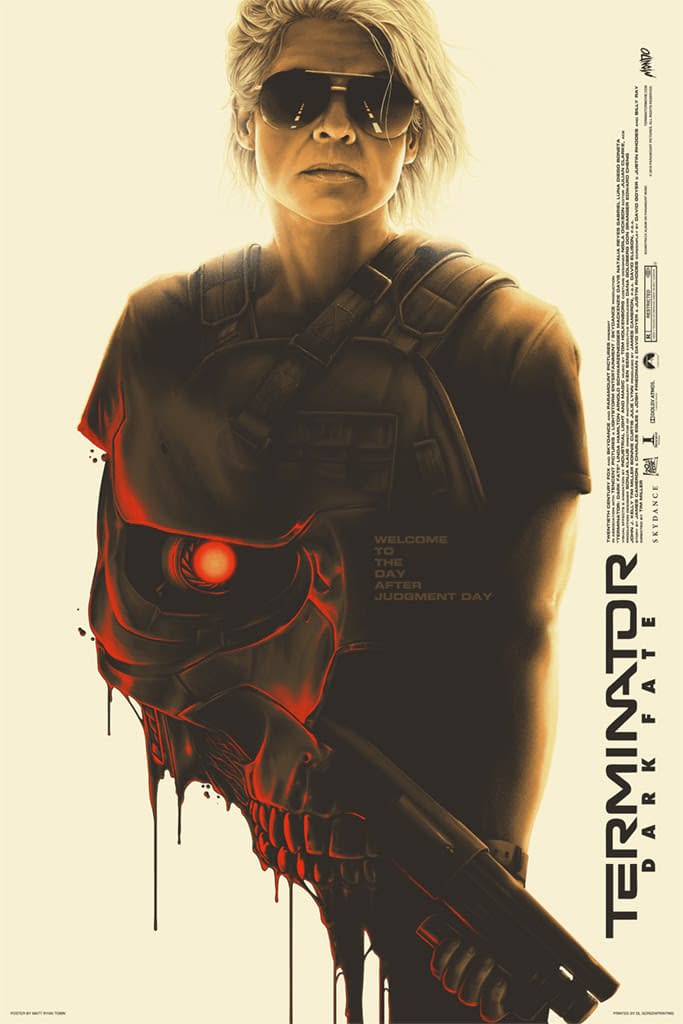 What scares you, Halloween ghoul friend?
Are you a fan of IT? Maybe Chucky is more your thing? Or Freddy? Dinosaurs? The Walking Dead?
Maybe it's ultraviolence that does it for you. An appreciator of John Wick, perhaps?
Maybe your tastes head more to the silly end of horror? A Frankenberry fiend or an Igor identifying kind?
Jason Edmiston has you covered. He's selling a bevy of his leftover Eyes Without a Face prints from New York Comic Con on Friday. Some of the additional offerings are his artist proofs (or APs for short) and others are unsold prints from NYCC. The full list of what's in store for tomorrow's drop, scheduled for noon EDT.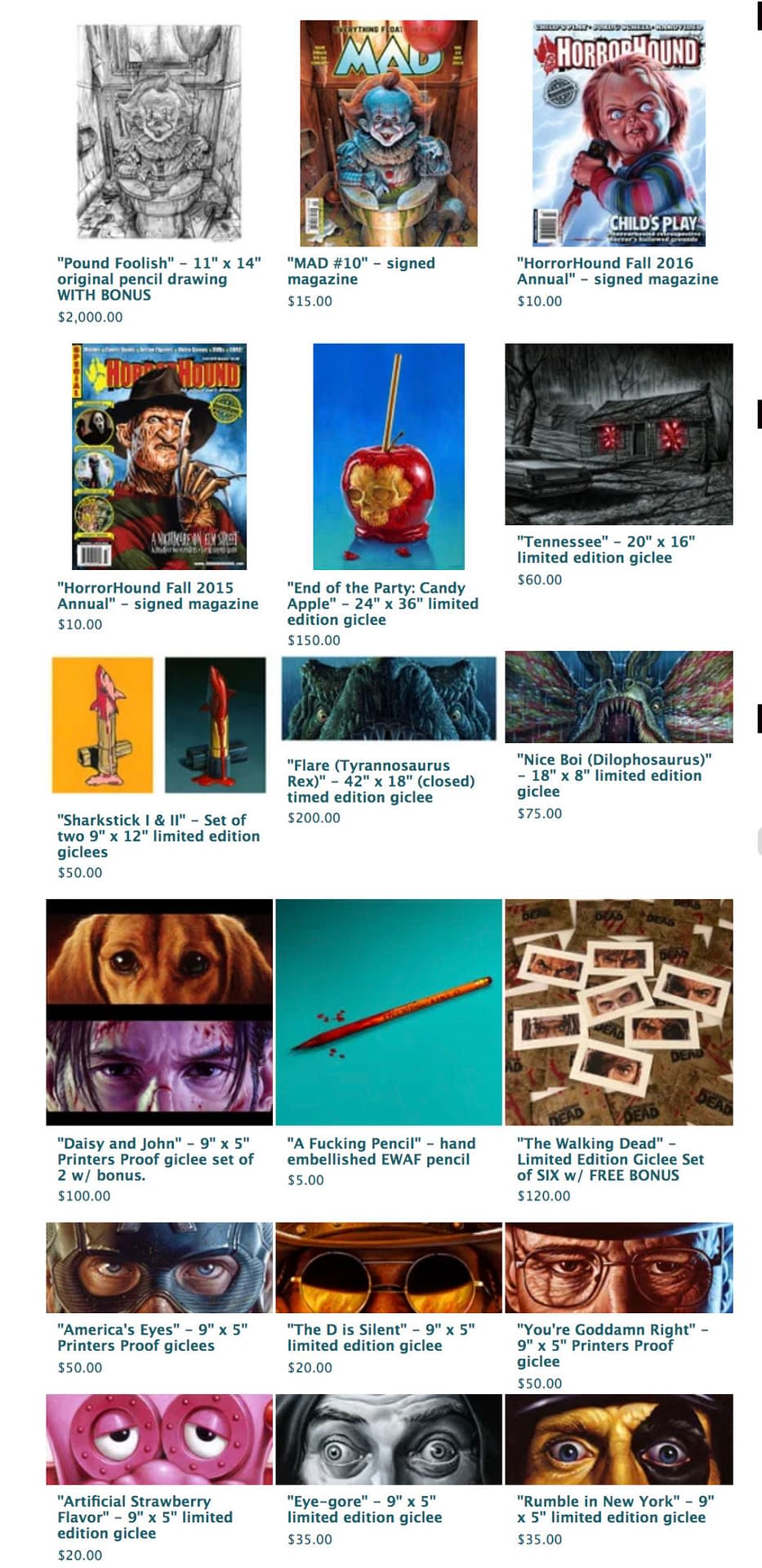 The artist is also offering the exclusive print release of his latest EWAF titled "I Killed." It's a companion piece to his timed print released last month, "Happy Face." Both are inspired by Todd Phillips' Joker, now in theaters. Jason has only revealed the pencil sketch for the piece as the painting and eventual print are still in process but will be revealed through social media as well as on his site.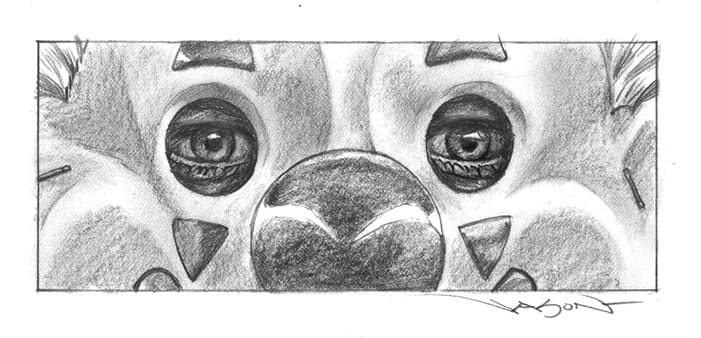 "I Killed" is printed with archival inks on acid-free paper, is a run of 200, and like the rest of the EWAF series, costs $20.