Magic Wheelchair and Adam Savage Need Your Kickstarter Help
There are so many amazing organizations and deserving campaigns on Kickstarter, we wanted to share the Magic Wheelchair Star Wars one.
Magic Wheelchair is a nonprofit organization that builds custom "costumes" for children in wheelchairs, with some incredible results. There was the Toothless, SpongeBob SquarePants, Superman, Batman, and even a Demogorgon from Stranger Things.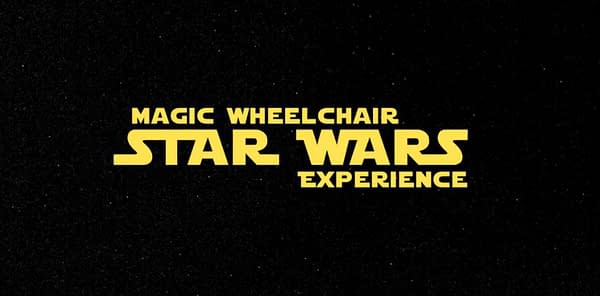 This year, the organization aims into the galaxy far, far away with their Star Wars Magic Wheelchair campaign. The goal is to raise enough money ($21,000) to build seven Star Wars-themed chairs with the help of notable persons like Adam Savage and those great folks over at Tested, Tom Spina Designs, Fon Davis and Fonco Studios, Michael McMaster and Echo Base, Gordon Tarpley, Pixologic, Monster City Studios, Sean Fields and Project 842.
They're hoping to complete the chairs in time for San Diego Comic-Con next month.
You can check out the kickstarter campaign and donate here.