Posted in: Movies, Paramount Pictures, Transformers | Tagged: film, mark wahlberg, michael bay, transformers, transformers: the last knight
---
Mark Wahlberg Doesn't Think Michael Bay Is Done With 'Transformers' This shouldn't be that surprising but here we are. Director Michael Bay might not be as done with the Transformers series as he said. Bay previously said that the third movie was his last but they've been making a big deal about this being his last movie. Star Mark Wahlberg talked to ComicBook.com about Transformers: The Last Knight
"You know it's one of those things where Michael has built this entire universe right, and he will decide what he wants to do and how he wants to do it. Right now he says he doesn't want to do another film and he says that after every film because they are so difficult to make and he pretty much has to do it single-handedly, even with all the help that he has because all of the movie is in his mind."
Bay might be burned out on the movies but Wahlberg seems to think that Bay isn't quite ready to walk away from the series.
"So he'll decide that and I would be hard pressed to see him walk away and put it in somebody else's control and care. I mean, that's just the Michael that I know, but you never know, sometimes people decide to move on, so we'll see what happens."
Considering we've heard that Bay is "done" with the series once before and a giant paycheck for these last two Transformers movies got him back. Maybe he's not as over this series as we all thought. When you put ten years of your life into a project you're going to get at least a little attached. Bay is not directing the Bumblebee spin-off but we have no director for the sixth movie. Maybe Bay will just stay on a producer.
Summary: Humans and Transformers are at war, Optimus Prime is gone. The key to saving our future lies buried in the secrets of the past, in the hidden history of Transformers on Earth.
Michael Bay's Transformers: The Last Knight stars Laura Haddock, Mark Wahlberg, Gemma Chan, John Goodman, Isabela Moner, and Anthony Hopkins. Catch it in theaters now.
---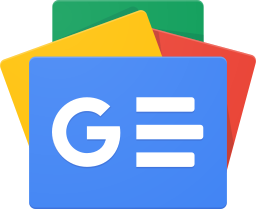 Stay up-to-date and support the site by following Bleeding Cool on Google News today!