Marvel Studios Phase 4 Kicks off The Multiverse?!
Just in case you HAVEN'T seen the brand new trailer for Spider-Man: Far From Home which debuted this morning, BE WARNED- it has some pretty massive Avengers: Endgame spoilers in it. The video even kicks off with Tom Holland warning viewers about said spoilers, so you only have yourself to blame if you still watch it.
Perhaps the single BIGGEST take away from the trailer- aside from Nick Fury's very Samuel L. Jackson line of "bitch you've been to space!"- is the reveal of where Marvel Studios Phase 4 is more than likely headed.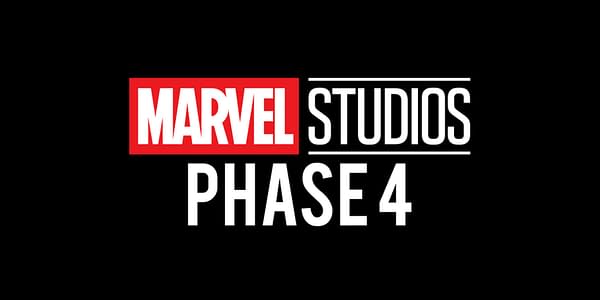 According to numerous interviews with Kevin Feige, Far From Home is the end of the MCU's Phase 3, and the kickoff of Phase 4. There has been no shortage of debate and rumor as to the direction of Phase 4, with upcoming titles including The Eternals, Shang-Chi, Guardians of the Galaxy Vol. 3, Doctor Strange 2, Black Panther 2, and the Black Widow solo film.
But with this trailer, we TOTALLY know, at least in part, some of that direction.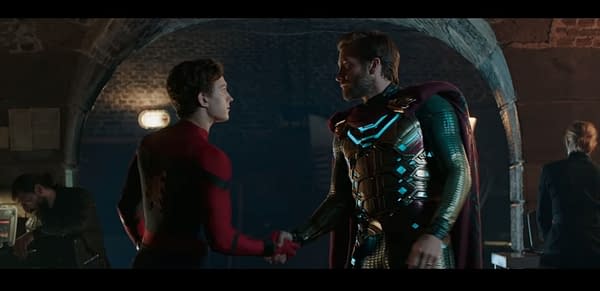 When Nick Fury introduces Jake Gyllenhaal's character Quentin Beck aka Mysterio, he drops a dimensional bombshell regarding the Multiverse.
Apparently, Thanos's Infinity War snap managed to tear a hole into other dimensions, aka Marvel Comics mainstay the FREAKING MULTIVERSE, and that's where Mysterio comes from.
This could mean SO MANY THINGS, especially when you take into account the recent FOX acquisition by Disney, bringing Fantastic Four, X-Men, and Deadpool into the House of Mouse fold. Perhaps THIS is how those characters get introduced without effecting the existing MCU timeline.
We'll more than likely learn more in the coming months.
Avengers: Endgame is currently in theaters now, and is expected to take over the #1 spot on the list of the top grossing films of all time sometime this week.
Spider-Man: Far From Home opens in theaters on July 2nd 2019.