Posted in: Lionsgate, Movies | Tagged: Ballerina, john wick, keanu reeves, the continental
---
John Wick Universe Plans Afoot, Says Producer Erica Lee
Even more John Wick is on the way, including a mystery film announcement and more sequels than you are probably expecting.
---
John Wick: Chapter 4 came out over the weekend and completely dominated the box office, and naturally has already led to questions about more sequels and such set in the Keanu Reeves action universe, already in production in a spin-off, Ballerina, starring Ana de Armas in the lead role, as well as the TV show The Continental, about the neutral ground hotel from the films. That show is due by the end of the year. But producer Erica Lee had an interesting thing to say about the future of John Wick to Collider, which you can read below.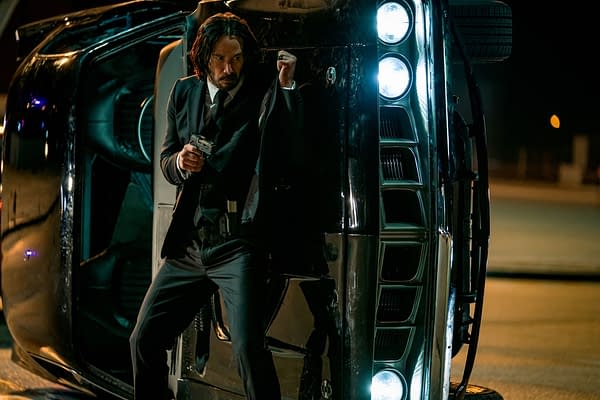 What Is The Mystery John Wick Film?
"There is another film that we're developing that I think we'll be announcing in the next, say, month or two. Then, I'm hopeful there's a 'Ballerina 2,' and 'John Wick 5,' and lots of other things. But we're developing a lot of stuff and having a lot of discussions with a lot of writers and brand management, and Wick universe is my utmost priority." Crazy to think that they are already thinking about a sequel to Ballerina when the film is still in production. That's probably normal, but still crazy. Also, without spoiling anything, the possibility of a John Wick 5 is also intriguing. What most will hone in on is whatever the mystery film is. My best guess would be a spin-off featuring characters we have already seen in the previous films, though maybe it will be something new.
It boggles the mind how far they have come in the Wick-verse, and I am willing to bet nobody ever expected it. It is just hard for me to imagine not having Reeves in all of this, as he is the car that drives the franchise without a shadow of a doubt—more on this as we learn it.
---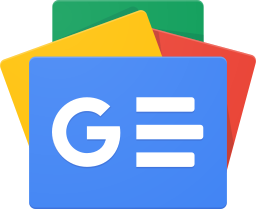 Stay up-to-date and support the site by following Bleeding Cool on Google News today!