Natalie Portman will return for Thor: Love and Thunder in 2021, as Jane Foster steps into the role of Thor, just like in the comics. Director Taika Waititi expressed love for Jason Aaron's run on the Goddess of Thunder before the big reveal. The movie will pull from those comic book stories.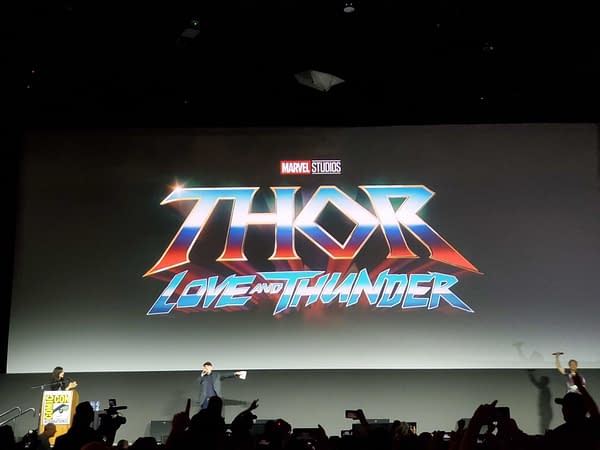 In addition, Chris Hemsworth and Tessa Thompson are confirmed to return for the movie. It looks like Marvel really opened up the pocketbooks to get Hemsworth to renew his contract and, even more amazingly, to get Portman to return, though it's for an admittedly huge role. In the comics, Foster, suffering from cancer at the time, picked up Thor's hammer and took on the mantle in 2014 after the Odinson became unworthy thanks to the events of the Original Sin super-mega-crossover event. Though Foster eventually gave up the hammer in 2018 as it had almost completely killed her by purging the chemotherapy drugs from her body every time she transformed, her time in the helmet is well-liked amongst readers. Following the events of the just-ended super-mega-crossover event War of the Realms, in which a now-healthy Foster took up the Ultimate Universe Thor's hammer in the final battle, Foster has now taken the mantle of Valkyrie, replacing all of the other Valkyries who were killed in the event.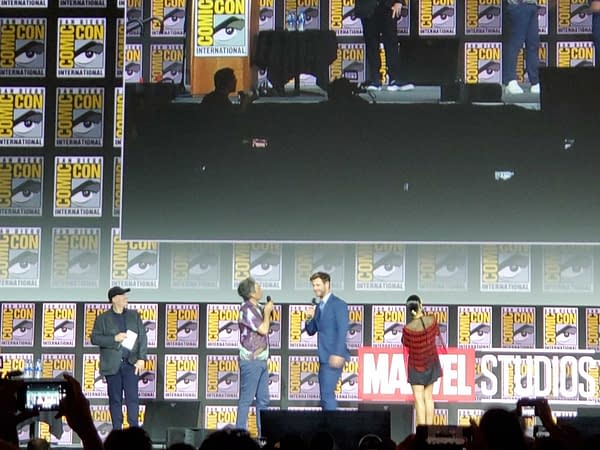 Jane Foster picks up the hammer in the Marvel Cinematic Universe on November 5th, 2021 for Thor: Love and Thunder… clearly the coolest reveal of the panel, but, unfortunately, the one we'll have to wait longest for.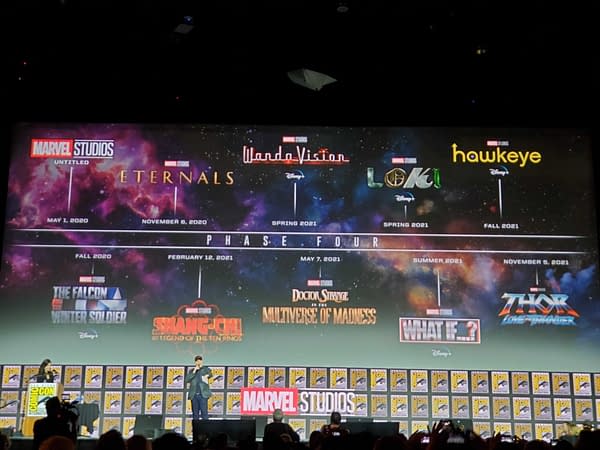 Follow along with Bleeding Cool's live-blog for live updates from the Marvel Studios Hall H panel, brought to you by Bleeding Cool Editor-in-Chief Kaitlyn Booth via Mark Seifert.
You can check all the Marvel Phase 4 announcements at San Diego Comic-Con 2019's Hall H right here.
Enjoyed this article? Share it!