It doesn't matter what they say, in the jealous games people play-ay-ay-ay.
Neil Gaiman's lips are sealed about an upcoming project involving Anansi Boys, his 2005 novel that served as a sort-of-sequel to American Gods, now a hit Starz television show. Anansi Boys follows the adventures of the two sons of African spider-themed trickster god, the titular Anansi: Fat Charlie and Spider.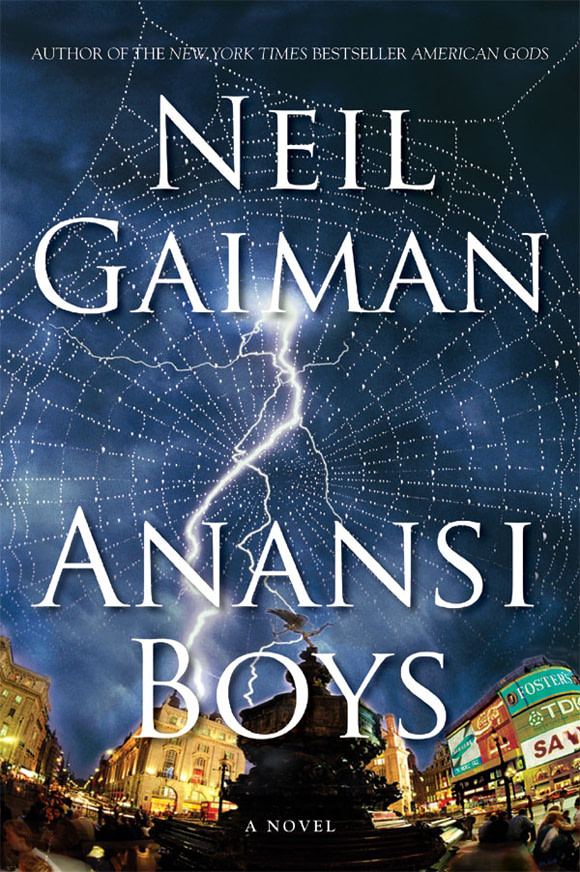 So what is Gaiman working on? Well, he won't tell us. But he's working on something! Gaiman revealed that there is a project yet to be revealed in the course of a Twitter conversation:
not just Coraline: my students used to adore the many and varied women in Anansi Boys, each with their own agenda.

— Farah Mendlesohn (@effjayem) November 4, 2017
I'm glad. I loved the women in Anansi Boys. Wait until you hear the. Oh, hang on. Lips are sealed. https://t.co/MrVVvAgvCo

— Neil Gaiman (@neilhimself) November 4, 2017
So what could it be? A sequel? A movie adaptation? A TV show? A comic book?!
A previous BBC TV adaptation was planned in 2014, but Wikipedia claims plans were scuttled, with the idea to be folded into American Gods. Gaiman has also previously claimed to have written and submitted a movie script to a Hollywood producer all the way back in 2010. Could that production finally be moving along?
Sadly, thanks to Gaiman's serious medical condition, Labia Obsignatæ, we have no idea… yet. Hopefully, Gaiman gets the medical treatment he needs so we can learn all about this exciting new project.