Nerd Food: A Taste Of The Underworld At Club Charles In Baltimore, MD Club Charles — located at 1724 N. Charles Street in Baltimore — has always kind of been there. It's been in business for well over 50 years (all in the same family, to boot) and other than a small closure earlier this year, it's been a go too place for hip, young locals. Full disclosure: they do not sell food here. But it wasn't always like called Club Charles. According to the website:
"Esther West opened the Wigwam Restaurant at 1724 N. Charles in 1951. Esther was a Native American born in Oklahoma, but making Baltimore her home. Successful from the start, she continued to hold on as urban blight move into the area. In 1981 a change was definitely needed. The Wigwam became the Club Charles (Esther had worked there for years as a hat check and bartender)."
The bar is a step back in time. It's dripping in Art Deco design, and everything has a beautiful, crimson hue to it. I went this past Sunday and they were showing the Batman Filmation cartoon series at the bar; sadly, the sound was off. The selection of beers is very limited, and if you're looking for Natty Boh — a Baltimore staple — you'll be out of luck. The only cheap beer they have is PBR.
But they do have some mighty good mixed drinks, so we tried one of their Halloween mixed drinks: Dead of Night (Bombay Sapphire gin, artichoke-based liqueur Cynar, and lemon). The drink was strong, and believe me: you'll only need one. The service is friendly but not intrusive, and on a Sunday night, it's almost awkwardly silent in there. The Halloween decorations here are awesome though. Since the bar is already red, the added monsters make it almost hellish. Heck, even the bathroom looks like something from the underworld.
So if you're in town, stop by Club Charles. Hopefully it'll stay open for a while this time.
---
---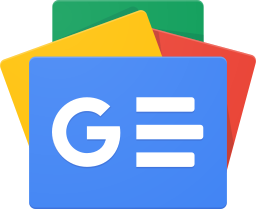 Stay up-to-date and support the site by following Bleeding Cool on Google News today!