New Poster for Incredibles 2 Highlights the Best Character
We don't actually know that much about the sequel to the best Fantastic Four movies the sequel to The Incredibles. We've seen very little footage and we know the bare bones of the story. We're starting to get some promotion, however, and it comes from New York Fashion Week of all places. Fans might remember Edna (voiced by writer/director Brad Bird) the costume designer who basically became a meme by her "no capes!" policy. Well Edna turned up in a stylish new poster.
It's a picture of a picture but Nick Pitera, a 3D modeler at Pixar Animation Studios, posted a clearer version for all of us to see.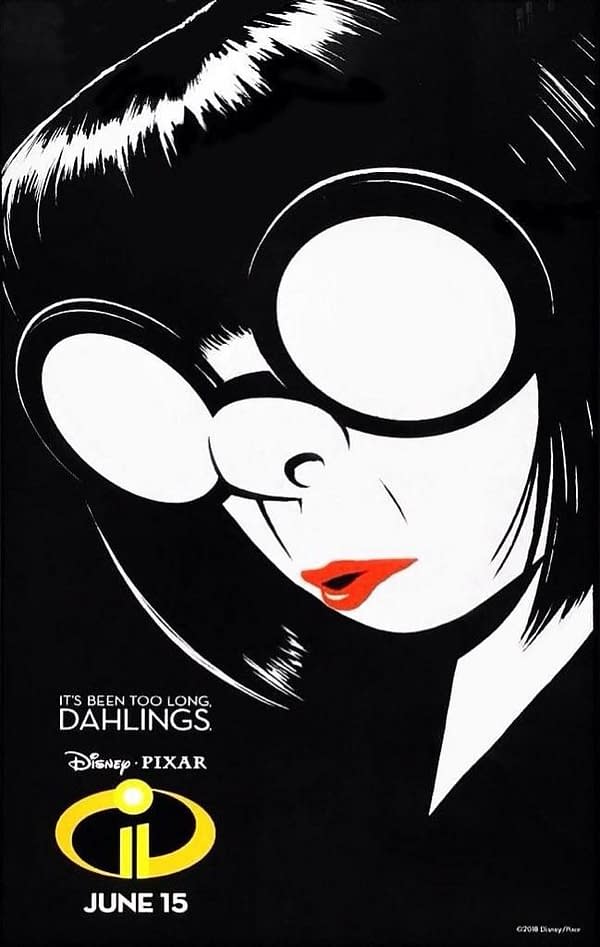 We're still several months away from this movie coming out, so Disney still has plenty of time to give us a trailer that shows off some footage and give us a hint as to what the story will be in better detail than IMDB.
Summary: Bob Parr (Mr. Incredible) is left to care for Jack-Jack while Helen (Elastigirl) is out saving the world.
Incredibles 2, directed by Brad Bird, stars Craig T. Nelson, Holly Hunter, Sarah Vowell, Huck Milner, Jonathan Banks, and Samuel L. Jackson. It will be released on June 15th.