New Poster for Teen Titans Go! to the Movies Parodies Justice League
Teen Titans GO! to the Movies is already shaping up to have one of the best marketing campaigns next to maybe The Untitled Deadpool Sequel. The show has always been self-aware, but the movie seems to be taking it up a notch. The first trailer had the entire cast coming out as Wonder Woman, because you have to give the people what they want. Now they have a new poster that was shared to the Warner Bros. UK Twitter account, and it's awesome.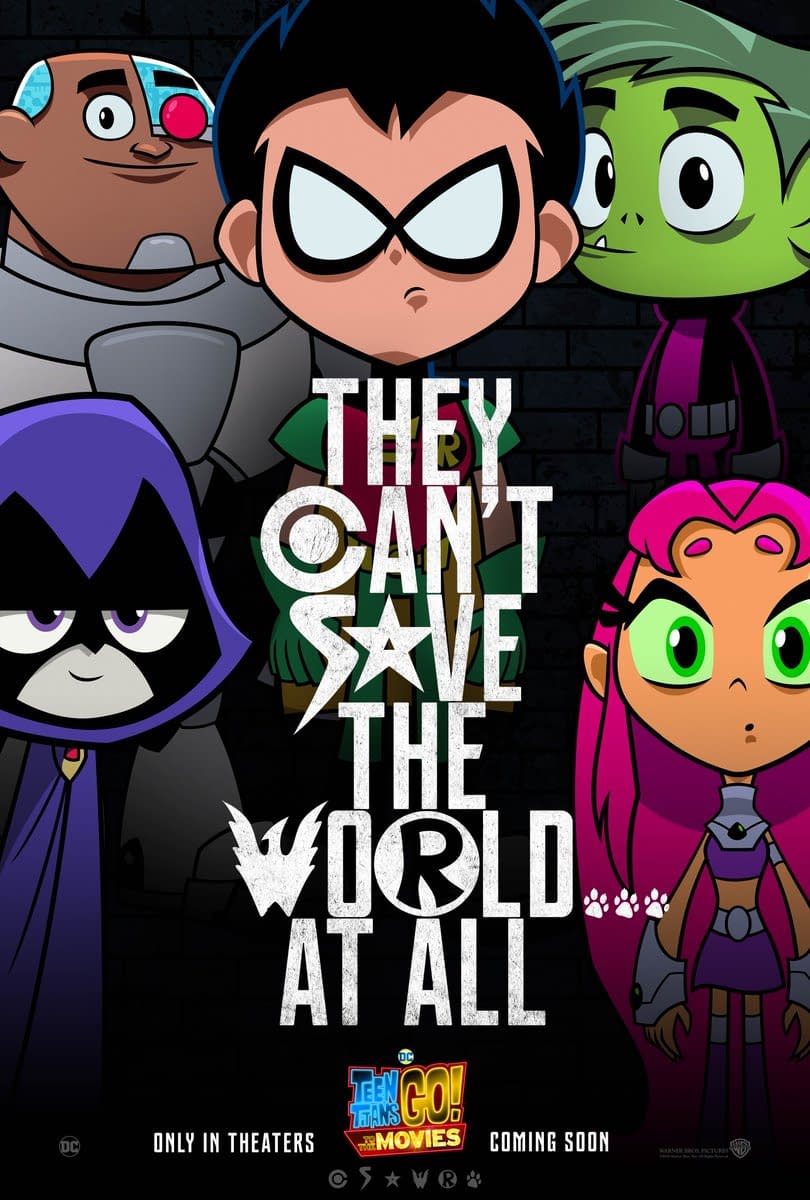 If there is one thing a lot of DC fans need to learn to do, it's laugh at themselves — but it looks like this movie is here to do it for you. As we said back when the first trailer dropped: shine on, you crazy diamond. We look forward to the next piece of marketing.
Summary: It's time to get started, but first Beast Boy needs to get movie tickets. But while the crew are under attack, Beast Boy loses the tickets.
Teen Titans Go! To the Movies, directed by Aaron Horvath and Peter Rida Michail, stars Scott Menville, Tara Strong, Khary Payton, Greg Cipes, Hynden Watch, Kristen Bell, and Will Arnett. It will be released on July 27th.