Sony is doing their usual during the last few weeks of promotion for Spider-Man: Far From Home. In this case it means they are showing off a ton of footage, This time the footage comes in the form of a clip where Quentin Beck aka Mysterio (Jake Gyllenhaal) explains to Nick Fury (Samuel L. Jackson), Maria Hill (Cobie Smulders) and Peter Parker aka Spider-Man (Tom Holland) where the Elementals come from.
We can all agree that "bitch please you've been to space" is one of the best lines to come out of the Marvel Cinematic Universe period. It's also nice to see a Thor reference in there and talking about the concept of mythology becoming reality in this version of the world.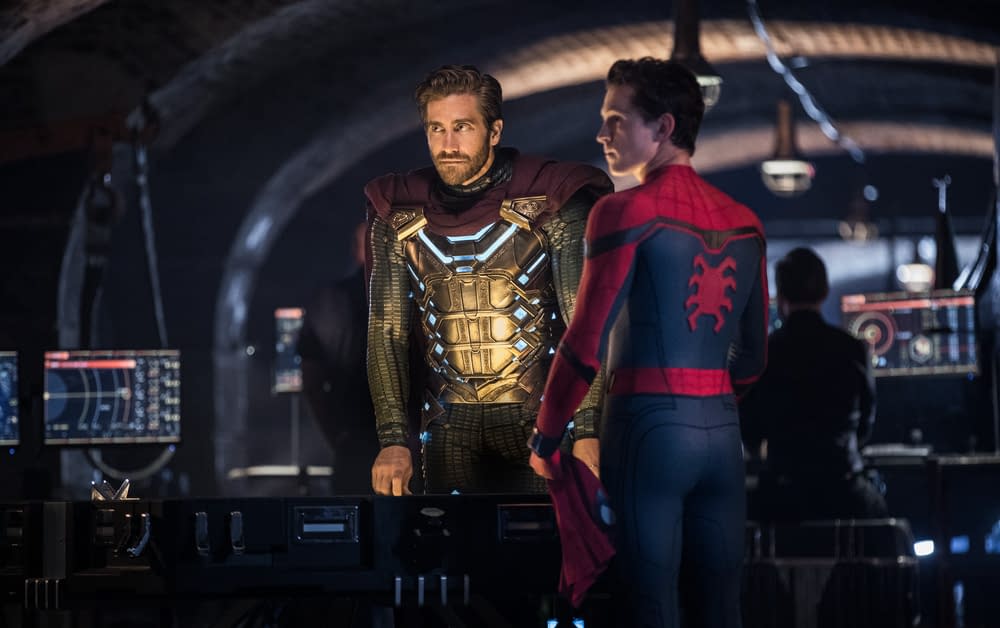 Summary: Peter Parker and his friends go on summer vacation to Europe, where Peter finds himself trying to fight off a new foe, Mysterio, who as his name indicates may not be all that he appears.
Spider-Man: Far From Home, directed by Jon Watts, stars Tom Holland, Marisa Tomei, Zendaya, Michael Keaton, J.B. Smoove, Numan Acar, and Jake Gyllenhaal. It will be released on July 5th, 2019.
Enjoyed this article? Share it!