The concept for a live-action Dora the Explorer movie still sounds like a joke but this is the reality we're living in. The trailers thus far are showing us a movie that very much looks like they decided to make a female Indiana Jones and decided to aim for a younger audience than something like Tomb Raider could hit. Paramount Pictures has released a new trailer for the upcoming movie and this time we get to see the jokes that are aiming for a younger audience.
They also released a new poster to go along with the new trailer.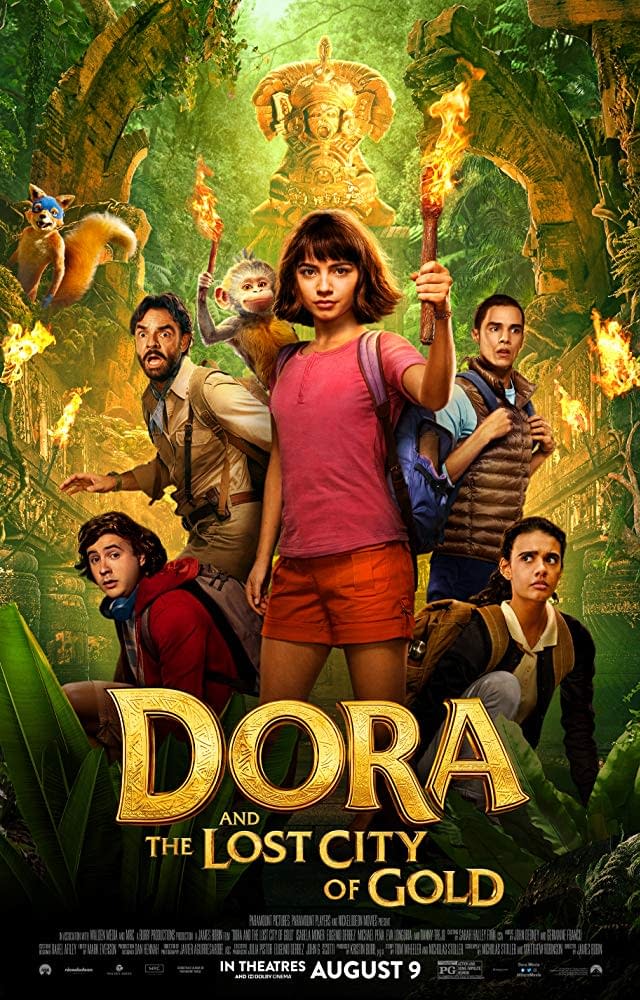 The reality of the world is that you can make a good movie out of anything. We've seen weirder things work out for the best. We all thought The LEGO Movie was going to be total garbage and that worked out. We'll have to see what Paramount gives us next month.
Summary: Dora, a teenage explorer, leads her friends on an adventure to save her parents and solve the mystery behind a lost city of gold.
Dora and the Lost City of Gold, directed by James Bobin, stars Isabela Moner, Benicio Del Toro, Eva Longoria, Michael Pena, Danny Trejo, Jeffrey Wahlberg, and Eugenio Derbez. It will be released on August 9th.
Enjoyed this article? Share it!