Come and See: This Russian War Movie Birthed 1917 and Children of Men
Come and See; the 1985 Russian war movie might be the most influential movie of the last 35 years that you haven't heard of. Recent films like Alfonso Cuaron's Children of Men and Sam Mendes' 1917 owe everything to Come and See. Yet, hardly any reviews or write-ups acknowledge the influence it had on those movies, and the impact is massive. Those movies might not exist without it.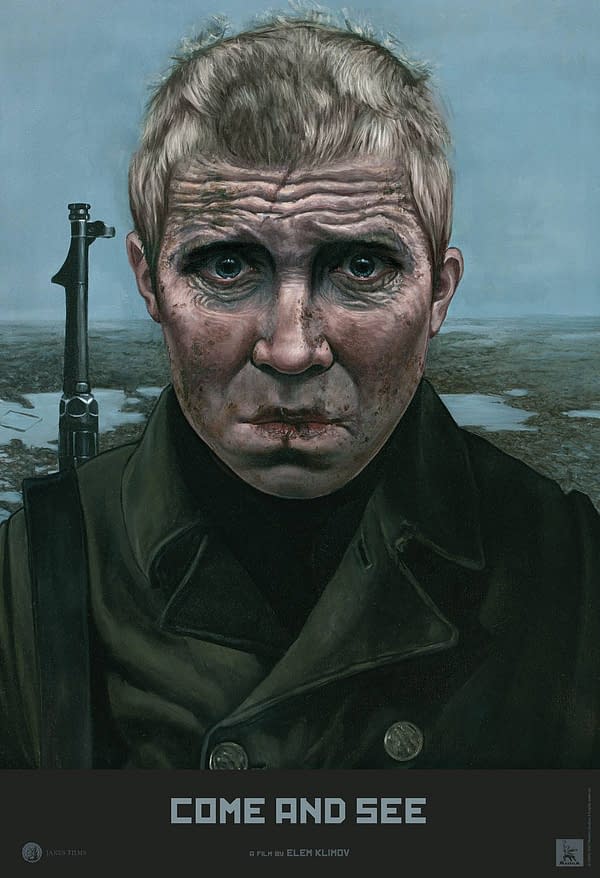 Co-written and directed by Elem Klimov, the story follows the utterly traumatic journey of a teenager in the countryside who joins up with Soviet partisans fighting the invading Nazis. Instead of glory and heroism, he goes through a harrowing journey, watching helplessly as death and horror unfolds around him, partially deafened by artillery shells and subjected to atrocity and atrocity from the Nazis. Klimov said that all the incidents in the movie are directly inspired by something that really happened. All the on-the-ground horrors and brutality enacted by the Nazis on ordinary Belarusian people are recreated in this movie.
The Ultimate Master Shot War Movie
Come and See's real achievement is its mastery of the uninterrupted single-take master shots throughout the movie. This was the early 1980s when the Cold War was still in full swing, and the Russian film industry had no access to Steadicam technology since that was from Hollywood. Klimov shot the movie with big, bulky, old Soviet movie cameras. It's a miracle he got this much astonishing footage at all. The whole film is a miracle. It's also a horror movie, possibly the most traumatic horror movie ever made because it feels real. It recreates real incidents. There's a feeling of utter chaos throughout the film. There are moments of sheer surrealism and weirdness, like when the boy witnesses a partisan officer fashioning an effigy of a Nazi soldier for a village full of grieving women to beat up and destroy. In Klimov's hands, shooting uninterrupted master shots was not about artistic showing off but marrying technique with a storytelling choice: to keep watching, to bear witness to the horrors of war unflinchingly.
Come and See's Long Influence
When I saw Children of Men and, more recently, 1917, both hyped for their virtuoso uninterrupted master shots; I thought, "They took the idea from Come and See!" Alfonso Cuaron used the same camera technique in The Revenant (which also had a lot of visual callbacks to Andrei Tarkovsky's movies) and Gravity. The unbroken shot became a storytelling technique. But none of these movies carried the same weight or emotional gut-punch of Come and See. Children of Men and 1917 are Hollywood movies and thus about heroism and redemption. Hollywood is always big on redemption. There is no heroism or redemption in Come and See, only unending horror and trauma. It's deliberately a hard pill to take. Klimov wanted to leave behind a record of the war and the lives lost to needless atrocity.
Come and See also reputedly influenced Steven Spielberg when he made Schindler's List and Saving Private Ryan. Those movies are full of subtle touches that recall Come and See, especially in the grittiness and unflinching gaze at the brutality of war. None of these movies can ever approach the sheer, uncompromising horror of Come and See, though. It's the real thing.
Come and See has been remastered in 4K and is now out on Blu-ray and DVD as part of the Criterion Collection.