New Trailer for Teen Titans Go! to the Movies
The Titans are heading to Hollywood, and that means it's time for a new trailer for Teen Titans Go! to the Movies. This time we get a better idea of what the plot of the movie is going to be, and those killer Deadpool jokes from the trailer we saw at CinemaCon. Now with bonus "Nicolas Cage as Superman" and making fun of the Atom.
Here's a high-quality version of the poster we saw at CinemaCon.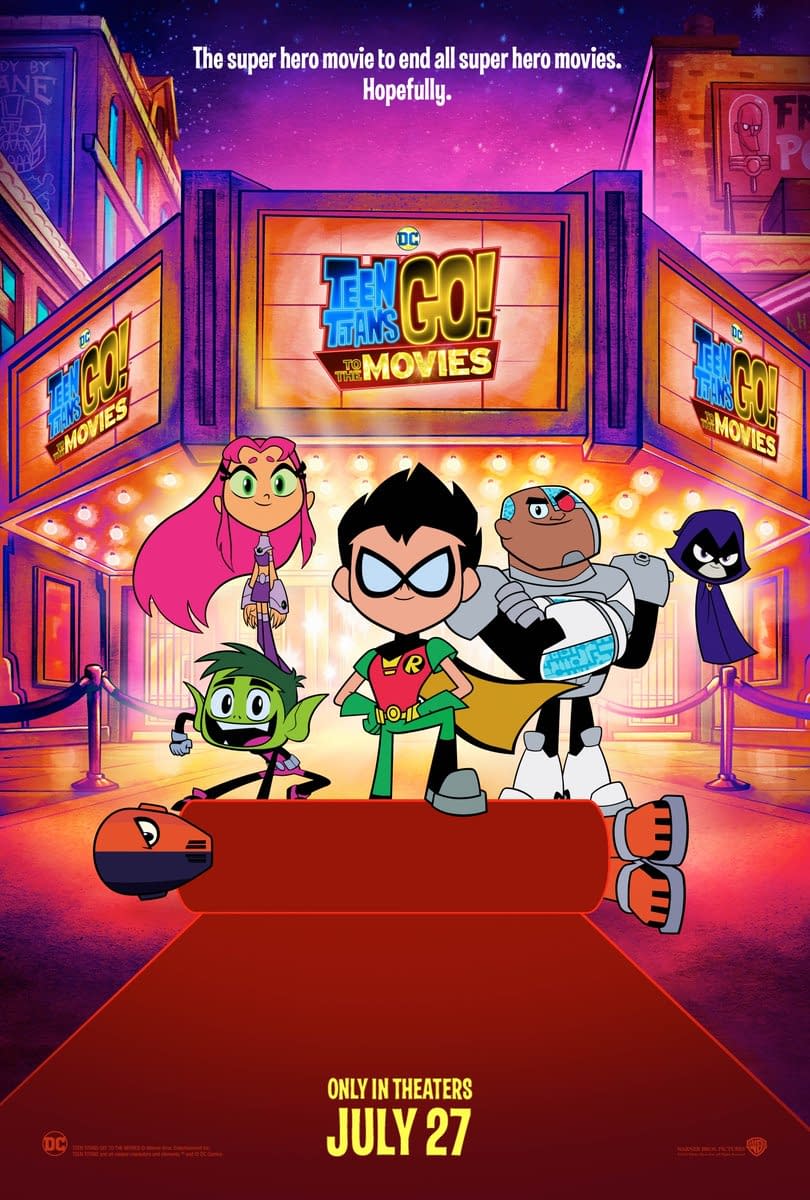 Summary: A villain's maniacal plan for world domination sidetracks five teenage superheroes who dream of Hollywood stardom.
Teen Titans Go! To the Movies, directed by Aaron Horvath and Peter Rida Michail, stars Scott Menville, Tara Strong, Khary Payton, Greg Cipes, Hynden Watch, Kristen Bell, and Will Arnett. It will be released on July 27th.