We're Finally Getting a Nikola Tesla Biopic – Starring Ethan Hawke?
Nikola Tesla is one of the most underappreciated brilliant minds that helped shape our modern technology. He was (until recently) left out of almost all school books when praising *that villain* Thomas Alva Edison's "contributions" to invention and modernization of electricity. He also wasn't officially credited his radio patent dues until more recently, too.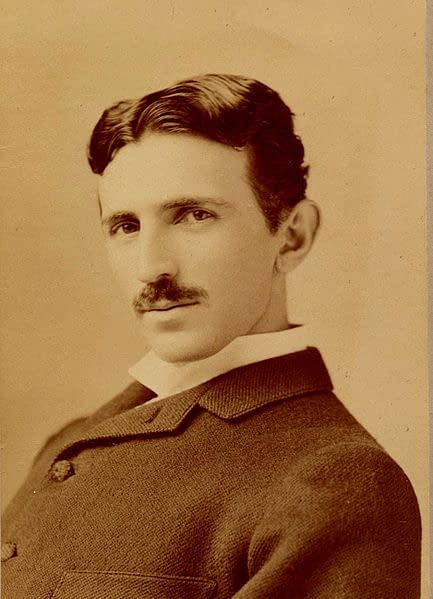 The Serbian 'Wizard of the West' held over 300 patents across the world for a variety of items from the very early stages of radio, to the accidental first x-ray photo, and his version of the incandescent lamp. His genius still isn't really fully understood, but it's undeniable that he was a man out of time, and as his good friend Mark Twain called him, The Master of Lightning. (You know that "Thunder is big, thunder is impressive, but it's lightning that does the work," quote of ol' Samuel Clemens? That was about Tesla.)
In film however, he's largely been looked over. I mean, aside from the PERFECT casting and performance of David Bowie as Tesla in Christopher Nolan's The Prestige. Seriously, it's freaking fabulous, and so much of what scholars agree made him fascinating was there, on the silver screen.
There was also the trailer for the yet-to-be-released The Current War, featuring Benedict Cumberbatch as Edison and Nicholas Hoult as Tesla. It once again sort of glossed over the fact that Edison largely bullied the immigrant (several inventors including Marconi banded together to attempt to push Tesla out of New York) and swindled him out of a lot of money.
The story goes that Edison needed someone to solve a problem, and Tesla (who came to the tycoon for a job) said he could. Edison responded with something along the lines of, "If you do, I'll give you a million dollars [obviously not the real amount, just an example of vernacular]," because he didn't think the young man could do it. Tesla did it, and was shocked when Edison refused to pay up. Edison responded that Tesla "didn't understand American 'humor'," thus starting the long standing feud between the two giants of electricity.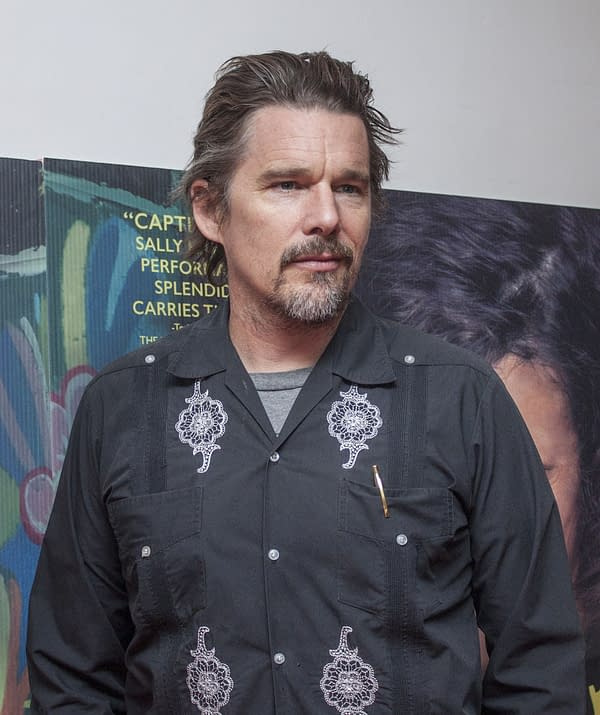 Reportedly, we're finally getting a Tesla centric biopic (ABOUT DAMN TIME) from filmmaker/director Michael Almereyda, and Ethan Hawke is apparently going to be starring as Nikola. The pair worked together previously on two Shakespeare projects, Hamlet in 2000 and Cymbaline in 2014.
Which is totally great and all, but you're seriously telling me there are NO Serbian actors available for this? Although Hawke does have a striking resemblance (at least right now) to Tesla, I'm not convinced he's the right actor for the job. I had my heart set on Goran Visnjic or, if we have to have an American, Jeff Goldblum.
One can only hope we'll get some of Tesla's backstory (his family, etc.), the moment that changed his future, and his misunderstood genius.