Penny Marshall Was in A League of Her Own
Penny Marshall had a long career in Hollywood acting and later, directing films, but the experience with studios left her jaded in her final years.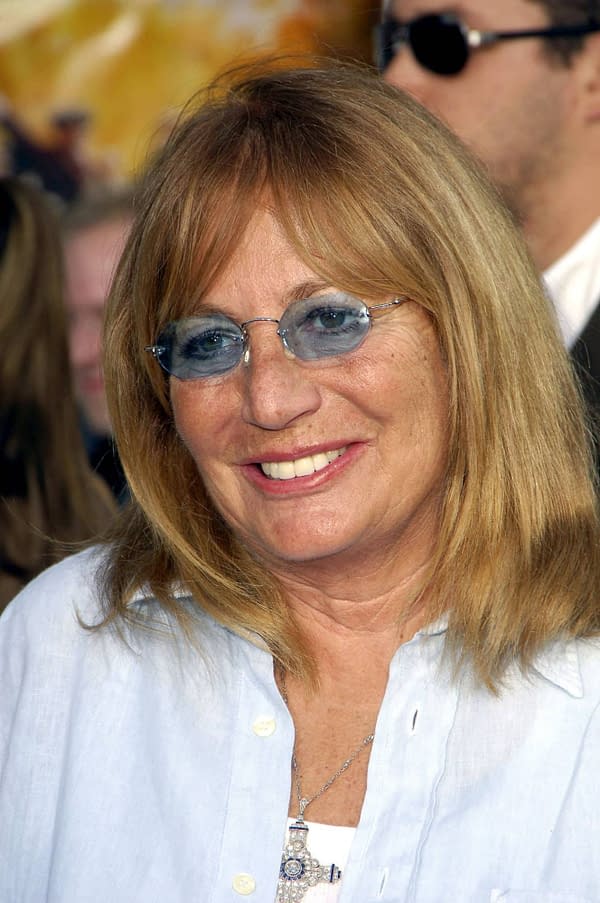 The Laverne and Shirley star worked on a documentary on NBA Hall of Famer Dennis Rodman before her passing on December 17th, 2018. With over six decades in show business, Marshall appeared primarily on TV with the occasional film role. During her run on LAS, she took to directing four episodes of the show and one of another TV show, Working Stiffs with stars Jim Belushi and Michael Keaton.
You can argue Marshall's biggest success of her career was directing. She turned quite a streak of successful films becoming the first female director to gross over $100 million on a film with hits like Jumping Jack Flash (1986), Big (1988), Awakenings (1990), and A League of Their Own (1992).
Following her 2001 film Riding in the Cars with Boys, Marshall took a step back from directing films and focused on TV with According to Jim (reuniting with Belushi), Women Without Men, and The United States of Tara. She also made the occasional cameo appearance.
According to the Hollywood Reporter, Marshall's son-in-law, Matthew Conlan spoke about her butting heads with Universal Studios about Cinderella Man (2005), a film she planned for 10 years and gave up directing feature films after their casting disagreement.
"She really wanted Russell Crowe but the studio kept telling her Ben Affleck. Then, of course, after (her friend) Ron Howard becomes director, Gladiator comes out and all of a sudden the studio wants Russell Crowe."
An avid basketball fan, Marshall often showed up courtside at NBA games and developed a friendship with Rodman during the 1990s.
One of the top defenders in basketball history with a knack for rebounds, Rodman never shied away from showing his flamboyance and eccentricity throughout his career. Even after his retirement, Rodman still made the news with his interactions with North Korea leader Kim Jong-il and later, his son and successor, Kim Jong-un enriching basketball in the isolated communist nation. If it wasn't unusual enough, he acted as an unofficial liaison between President Donald Trump and Kim Jong-un helping to ease tensions between the nations.
After Rodman's retirement, Marshall decide to make her next project about him as a way to check on her friend after seeing him show up intoxicated in TV appearances in 2012. She gathered hundreds of hours of interviews with Rodman's friends and associates from Mark Cuban, Jay Leno, Isiah Thomas, Phil Jackson and even Donald Trump, before he was president over the course of four years.
Russell LaFreniere, the film's first director before Marshall, said she saw a kindred spirit in Rodman.
"She always said she was addicted to crazy. I think she saw a little of herself in Dennis – She'd been through difficult times too. She really cared about him. And once she came onto the movie, it opened doors. She could call Mark Cuban and he'd come over for an interview – that wasn't something I could do."
Editor Keita Ideno said Marshall wanted to show Rodman as he is, not how he is portrayed in the news.
Conlan said the film, tentatively titled, Rodman will meet its completion date in September. Rodman tweeted a tribute to Marshall on the day of her passing, "Icon to the world, but a good friend to me."