Pierce Brosnan Says It's Time for a Female Bond
There have been rumors that we're going to get a gender-bent version of James Bond for years. There are even rumors that Lashana Lynch will be a version of 007 in the next James Bond movie No Time To Die. There is a good chance that this will happen eventually but the idea does have the support of a former man who played Bond. Pierce Brosnan spoke to The Hollywood Reporter and said that he thought it would be exciting to see a female Bond up on screen but wasn't sure it was going to happen with the current people producing these movies.
"Yes!' Brosnan said of the prospect of a female Bond. "I think we've watched the guys do it for the last 40 years, get out of the way, guys, and put a woman up there. I think it would be exhilarating, it would be exciting," he said. "I don't think that's going to happen with the Broccolis. I don't think that is going to happen under their watch."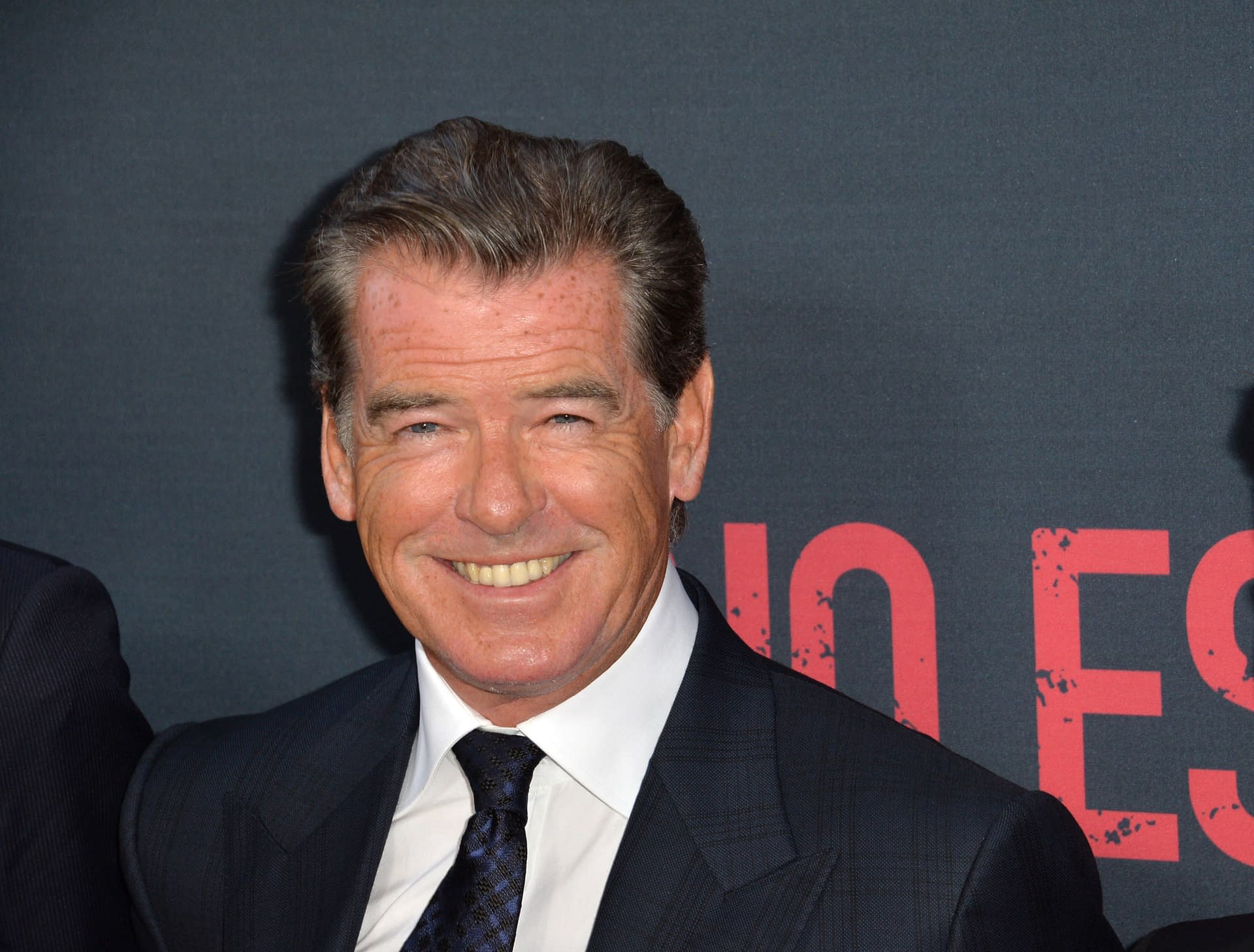 The idea of James Bond is very old school so it's not surprising that the whole idea of the ladies man that goes around seducing women for information [thus taking away informed consent] isn't exactly seen as a good thing in the modern-day. It doesn't mean the character is bad all of a sudden but that, like everything else, the character needs to adapt and Brosnan agrees that Bond will have to change in the #MeToo era.
"Without question, yes… The #MeToo movement has been relevant and significant and well needed in our society, so they'll have to address that," he said.
We'll have to see how this next movie turns out since this is the first one with a woman who worked on the script. The inevitable new direction is likely going to make some people mad but all art needs to change and adapt so it can continue to appeal to the next generation. Change isn't always a bad thing.
Summary: Bond has left active service. His peace is short-lived when his old friend Felix Leiter from the CIA turns up asking for help, leading Bond onto the trail of a mysterious villain armed with dangerous new technology.
No Time To Die/i>, directed by Cary Joji Fukunaga, stars Daniel Craig, Rami Malek, Ralph Fiennes, Lea Seydoux, Naomie Harris, Ben Whishaw, Rory Kinnear, Jeffrey Wright, Dali Benssalah, Billy Magnussen, Ana De Armas, David Dencik, and Lashana Lynch. It is scheduled to be released on April 8, 2020.