Posted in: Movies, Star Wars | Tagged:
---
[RUMOR] Disney Expects Solo: A Star Wars Story to Bomb
It's been an interesting month to be in the Star Wars section of media. Everyone is losing their minds over Star Wars: The Last Jedi that no one is really talking about the fact that we're getting another Star Wars movie in May. This has been the most troubled production so far what with losing their first set of directors four months into filming and the fact that new director Ron Howard reshot up to 80% of the movie. So now it's time for the rumors come out and this one comes from ScreenGeek. They claim to have a source near the production that says Disney is prepared for this movie to bomb. Disney is bracing themselves for the Han Solo movie to bomb. They were worried about it before all The Last Jedi controversy, but now they're essentially writing Solo off. The lead actor, Alden Ehrenreich, can't act, and they had a dialogue coach on hand for all of his scenes. On top of that, the script is unworkable. It's going to be a car crash.
So, let's talk about the The Last Jedi controversy. The movie has hit over $800 million worldwide and is expected to cross a billion before the end of its theatrical run. It has almost reached $400 million domestic. While a lot of has been made about the audience reactions on Rotten Tomatoes and Metacritic those numbers aren't as reliable as real exit polling like CinemaScore.
The movie is doing just fine and while Disney likely has plenty of reasons to be nervous about Solo: A Star Wars Story the reaction to The Last Jedi is not one of them.
Han Solo and Chewbacca's adventures before joining the Rebellion, including their early encounters with Lando Calrissian.
Solo: A Star Wars Story, directed by Ron Howard, stars Alden Ehrenreich, Emilia Clarke, Donald Glover, Woody Harrelson, and Thandie Newton. It will be released May 25, 2018
---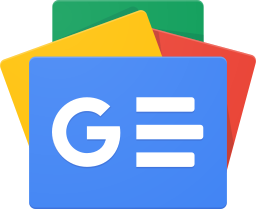 Stay up-to-date and support the site by following Bleeding Cool on Google News today!