It seems there is a line when it comes to jokes in Deadpool 2. While no one really knows that much about the Disney-Fox deal, it sounds like 20th Century Fox isn't willing to poke the bear — or Disney — in this case. The ink on the contact isn't dry yet, so when star Ryan Reynolds revealed to Entertainment Weekly that he was annoyed they cut the joke, he also understood why.
"This is a sore spot for me because there's a joke in the movie that is not in the movie now because — I'm probably not even allowed to say this — Fox made me take it out," Reynolds says. "It had more to do with Disney, and they made me take it out. As I look back at it, I think maybe that was a wise decision."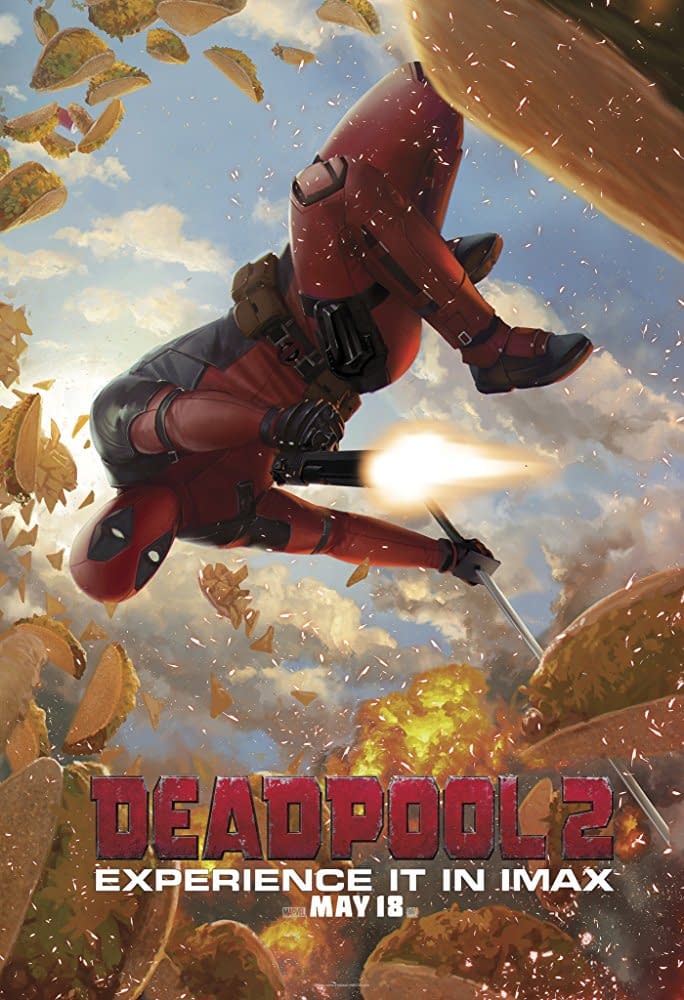 There is a lot on the table for this Disney-Fox deal, but it sounds like Fox wasn't a total killjoy when it came to the Disney jokes. We have a few jokes pointing out the fact that Josh Brolin plays Thanos and, according to the article, there is a Frozen joke that was left in.
Summary(?): After surviving a near fatal bovine attack, a disfigured cafeteria chef (Wade Wilson) struggles to fulfill his dream of becoming Mayberry's hottest bartender while also learning to cope with his lost sense of taste. Searching to regain his spice for life, as well as a flux capacitor, Wade must battle ninjas, the yakuza, and a pack of sexually aggressive canines, as he journeys around the world to discover the importance of family, friendship, and flavor – finding a new taste for adventure and earning the coveted coffee mug title of World's Best Lover.
Deadpool 2, directed by David Leitch, stars Ryan Reynolds, Morena Baccarin, T.J. Miller, Josh Brolin, Brianna Hildebrand, and Zazie Beetz. It will be released on May 18th.
Enjoyed this article? Share it!