Posted in: Comic Spoilers, Movies | Tagged: charles xavier, logan, michael green, patrick stewart, professor x, x-men
---
Scenes Explaining Xavier's Backstory Cut From Final Logan Script, According To Screenwriter (SPOILERS) In Fox's Logan, in theaters now, viewers learn through exposition in the movie that something terrible happened to The X-Men, and that Patrick Stewart's Charles Xavier was probably responsible for it. In the film, Xavier suffers from a degenerative brain disease that causes seizures which project a terrible psychic attack on everyone in a large radius around him. While riding in a car after one of the seizures inadvertently saves Logan, Xavier, and Laura from capture or death in Oklahoma City, the characters hear a radio broadcast referring to the Oklahoma City incident as similar to one that occured in Westchester earlier. The clues seem to point to one of Xavier's attacks killing the X-Men (and a lot of civilians), leading to Xavier's brain being considered "a weapon of mass destruction," according to villain Donald Pierce, by the United States government. This is what brings us to the beginning of the film, where Wolverine is keeping Professor hidden near the Mexican border.
In an original version of the film's script, flashback scenes would have shown us exactly what happened, according to an interview at The Hollywood Reporter with screenwriter Michael Green.
It actually hits home a lot harder than the versions that really painted out specifically the flashback. Of course there are versions we wrote that were never filmed with the actual flashback of what happened, but I've found the experience of watching it is far more poignant to just know that it was something really regrettable and it was bad and most likely, friends were lost.
According to Green, there are no plans to ever reveal exactly what happened, with the filmmakers preferring to leave it up to the viewer's imagination and endless speculation on internet forums. Well, we'll be happy to oblige.
Now, if only that same "less is more" attitude were applied to the Academy Award quality cell phone documentary used for Laura's backstory.
---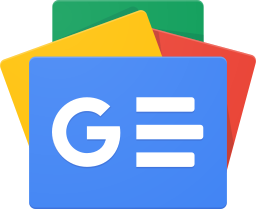 Stay up-to-date and support the site by following Bleeding Cool on Google News today!