Chicken Wing Obsessed Scarlett Johansson Shares Infinity War Secrets, Masturbation Advice In an appearance on The Late Show With Stephen Colbert, Black Widow star Scarlett Johansson revealed the total number of characters appearing in the upcoming film Avengers: Infinity War. Of course, the number of characters in the film is extraordinarily high, so Johansson had to provide a margin of error along with the figure.
The topic came up during a discussion of chicken wings. Trying to steal some of Lorde's onion ring Thunder, Johansson said that she likes to try the chicken wings wherever she travels while promoting movies like Avengers. She and host Stephen Colbert talked shop on wings for a good portion of the interview, including a dire public service warning for viewers not to masturbate after touching hot sauce.
"You want to be careful what you touch after you do eat those hot wings. I'm just saying," Johansson advised with a knowing glance at the audience. "You don't want to get that sauce in your eye."
Eventually, talk turned to Avengers: Infinity War.
"We are in the process of shooting Infinity War," Johansson, managing to stay on topic for two complete sentences before returning to wing talk. "We're down in Atlanta. They have really good wings down in Atlanta. I had this lemon pepper wing. Have you had a lemon pepper wing? They're everything."
When Colbert pressed for info on the film, Johansson had trouble getting her mind off the delectable snack. "I really can't. I can't think of anything I can possibly say," she said. "Alright. I am in it. There are, I think, 61 or 62 Marvel characters in it. Yeah, there's a lot."
"I think one particular scene, there's like 32 of us," Johansson explained, revealing borderline chaos on the set. "There's a lot. There's so many of us, I don't even know who's a Marvel character and who's a crew member."
Seizing the opportunity, Colbert asked to join the production, and Johansson ceded that it wasn't outside the realm of possibility.
"You know what, there's probably room for you," she offered, though it was clear she had an ulterior motive of meeting up at a restaurant Colbert had recommended earlier. "Then we can have wings at The Varsity."
Check out the full interview below. Avengers: Infinity War hits theaters on May 4, 2018, by which point thousands of chickens will have likely died to appease Scarlett Johansson's wing obsession.
---
---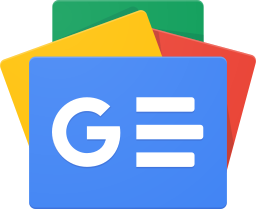 Stay up-to-date and support the site by following Bleeding Cool on Google News today!