See Natalie Portman the Pop Star in Trailer for 'Vox Lux'
There is already a tremendous amount of Oscars chatter about Natalie Portman's upcoming film Vox Lux, and the first trailer teases why.
Portman plays international pop star Celeste, who doesn't actually have face-time in the film until the latter half. The first part of the film reportedly follows teenage Celeste, played by Raffey Cassidy (Tomorrowland, The Killing of a Sacred Deer), as she survives a violent tragedy in school and becomes a viral sensation after singing a song at a memorial service. Years later, adult Celeste (Portman) struggles to overcome scandal and mount a comeback.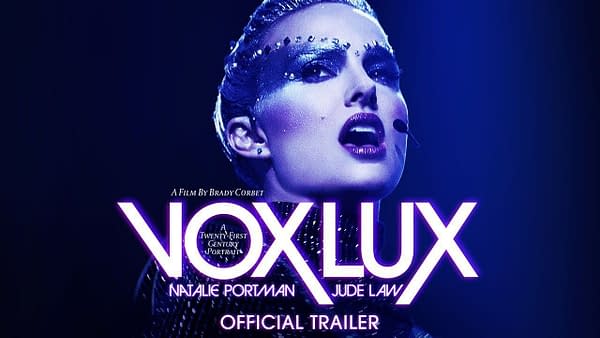 NEON says:
VOX LUX begins in 1999 when teenage sisters Celeste (Raffey Cassidy) and Eleanor (Stacy Martin) survive a seismic, violent tragedy. The sisters compose and perform a song about their experience, making something lovely and cathartic out of catastrophe — while also catapulting Celeste to stardom. By 2017, the now 31-year-old Celeste (Natalie Portman) is mother to a teenage daughter of her own and struggling to navigate a career fraught with scandals when another act of terrifying violence demands her attention.
Directed by Brady Corbet, Vox Lux is set to hit theaters on December 7th 2018.