Sense8 Star Brian J. Smith Calls On Fans To Prevent Cancellation With Hashtag #RenewSense8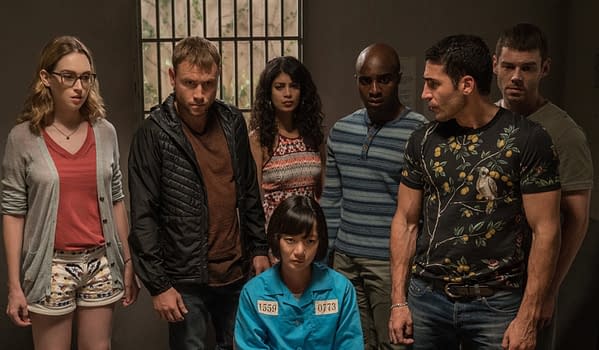 Fans of Netflix sci-fi drama Sense8 might want to take notice, if they want to see a third season of the show. With its popularity and cliffhanger second season finale, it's been widely assumed that the show will be renewed. But with the June deadline approaching, fans are beginning to get worried, tweeting things like:
https://twitter.com/postbadsense_8/status/869307102786965506
And now, series star Brian J. Smith has let everyone know that those fears might be rational, by tweeting in support of the hashtag today:
It sounds like the series might be in danger of not being renewed after all, which would be a shame, because this series — co-created by The Wachowskis and J. Michael Straczynski — is pretty much unlike anything else on TV right now. Luckily, there may still be time to do something about it by letting Netflix know you want the show continue.
So what are you waiting for?! Join the hashtag here.