Shattered Star Lilly Krug Talks Intense Cerebral Prep for Role
When Lilly Krug saw David Loughery's script for the psychological thriller Shattered, she knew it was something she could afford to pass up to play such a layered character as Sky, a mysterious woman who falls in love with Chris (Cameron Monaghan). What he initially thinks might be the woman of her dreams ends up being his worst nightmare. I spoke with the actress about exploring her character's personality, working with director Luis Preito, and the dark films that inspired her.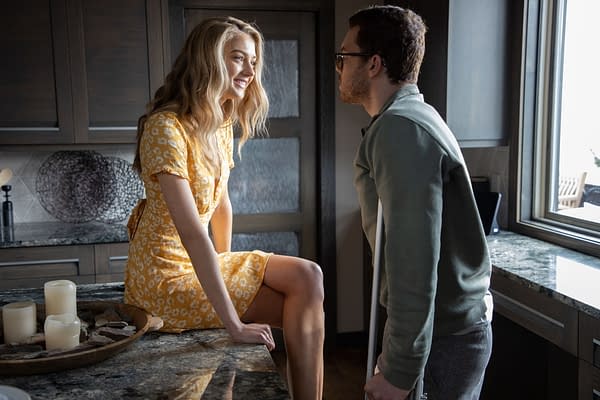 Shattered is such a special project because there's a change of genres throughout the entire movie. You have romance movie; you have a thriller; you have a horror movie; you even have like this dark humor Sky uses. What really got me into it is also the character of Sky. She has these two personalities, this one that is very innocent and very lovable. The other one that's very dark, controlling, and very assertive. Let's put it that way. I think what really drew me to the project is also the female empowerment side of things and the control is really driving the movie.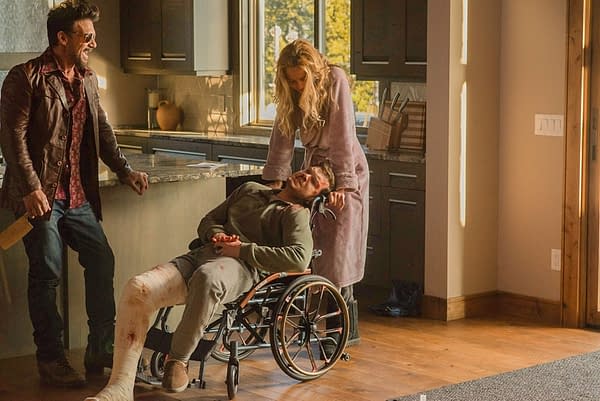 Krug broke down how Sky's duality shaped the events of the film. "One of the very difficult parts was to find this very aggressive and relentless dark side of Sky because she really uses humor and her playfulness to cover up her real emotions," the actress said. "She has this perception of men based on her own experience of this very conditional view of abusive men through her stepfather, an abuse of love. She finds this very straight and genuine connection [in Chris], which gets her to be a very controlling, abusive person in a lot of moments in the movie. She uses a lot of the same aggression to get to her goal. That's something I really had to find, and it took me like six weeks of stunt training to be able to use those weapons and find that very physical part of Sky."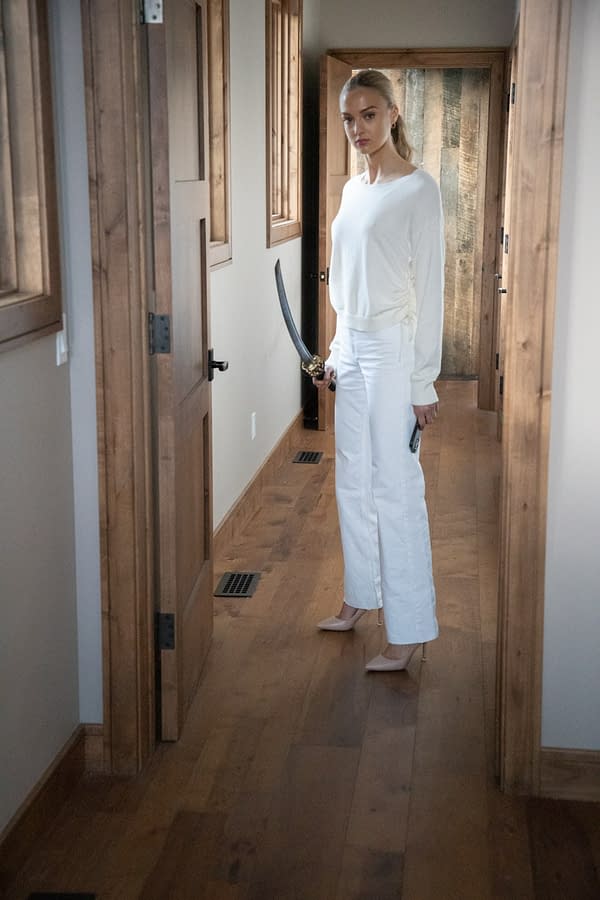 Communication is important when it comes to a film this intense. "I have to say my biggest respect and admiration to Luis," Krug said. "I admire his work. He created a set that felt very comfortable, creative, and open. We had a week of rehearsals together, and I got to know him as a person and vice versa. It created this trust on set, and I knew that all hit the points he made. He was very certain about his decisions. Not only did he convey that in a very open and loving way, but he was very open to feedback. It was just amazing working with him and the director who had such a great vision for a movie."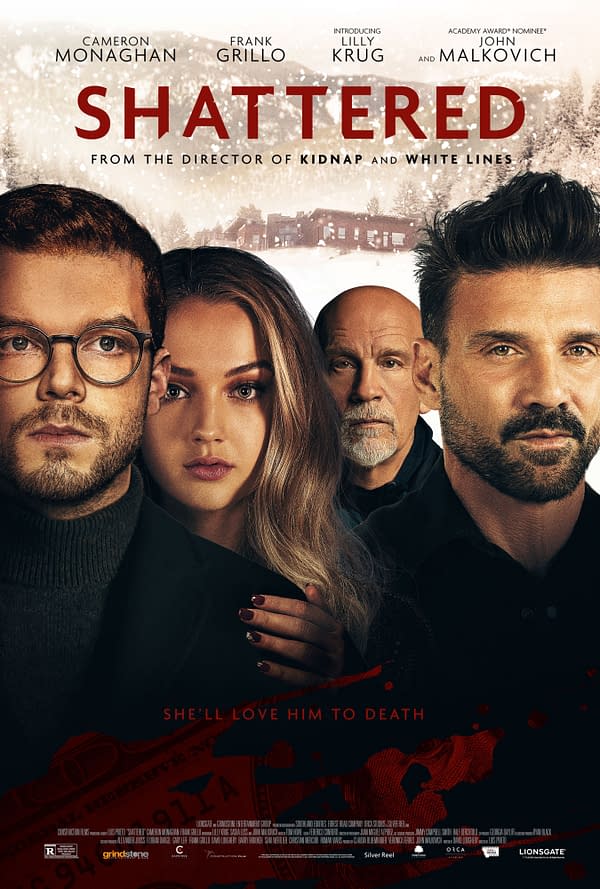 Krug complements her cast, helping to bring synergy on set with what they offered. "The great thing is, we got to know each other," she said. "With Cameron, we had just a day of getting to know each other. With the other actors, it really helped when you got on set, and we all caught up on each other's style very, very quickly. It helped that we all brought a different energy to set, and that's one of the things that made the movie the creation so special because we all brought something else on top of the harmony that Luis created." The most difficult part of the film was its more physically demanding scenes. "We had two-night shoots that ranged about like 14 hours where we just did stunts the entire night," she said. "I remember it was so much fun, and it really kept you awake and engaged. At the same time, you woke up, and your body was aching and bruised, and you did it again. I think it just shows you so much about that perseverance and just the commitment you have that at the moment you don't feel any of that pain, and it's so rewarding how much it really is on your body. "
As far as inspiration goes, Krug had plenty to choose from. "I watched Fatal Attraction (1987), Basic Instinct (1992), Misery (1990), A Clockwork Orange (1971), all the characters that could kind of give me a sense of who Sky was. I studied psychology and theater, and I also talked to a lot of psychologists just trying to unearth where Sky's behavior is coming from and working through the character. That really helped me because I even journaled Sky and tried building that emotional relationship with the character. It really made it beautiful to also explore the different layers of her personality." Shattered, which also stars Frank Grillo, Sasha Luss, and John Malkovich, comes to select theaters on January 14 and on DVD and Blu-Ray on February 22 from Lionsgate. Check out our interview with Monaghan here.