We finally got a look at Zachary Levi as Shazam and the costume that people have been complaining about since since the set photos leaked. So far the response has been pretty solid overall from fans, and director David F. Sandberg told Entertainment Weekly about which elements from the various different costumes Shazam has had over the year he decided to keep.
"I wanted to keep the shorter cape as a throwback to the original because that's something that sets him apart from Superman or Batman," the director tells EW. "It makes him feel a bit more Golden Age superhero, which is the vibe I'm going for."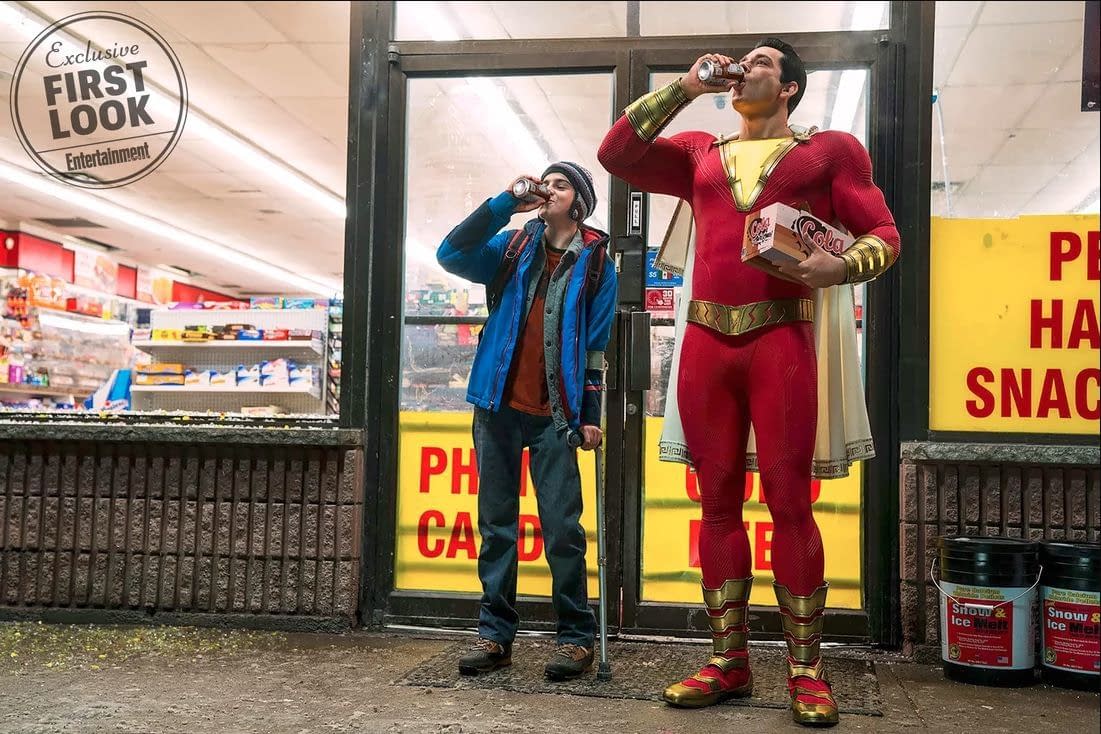 The suit has been controversial since the leaked set photos, which made it look artificially padded, and everyone was saying that it sucked. Sandberg, however, didn't think the suit looked at more padded than other entries in the superhero genre.
"I don't know if [the suit is] crazy big if you look at some of the others — look at Batman," Sandberg notes.
There have been rumors for months that we'll see a trailer at the Warner Bros. Hall H presentation. In a now-deleted Instagram post, cinematographer Maxime Alexandre seems to confirm that we'll be seeing a trailer in Hall H. Whether or not that trailer gets officially posted online for all to see is unknown, but considering Warner Bros.'s track record it's unlikely.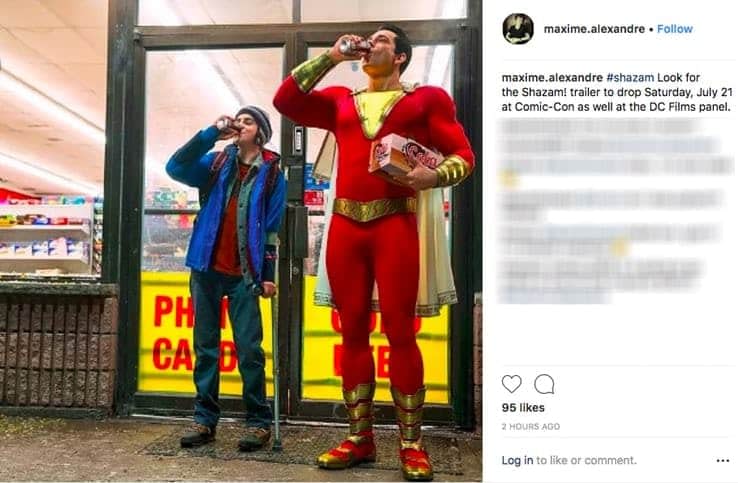 Summary: A boy is given the ability to become an adult superhero in times of need with a single magic word.
Shazam!, directed by David F. Sandberg, stars Zachary Levi, Mark Strong, Grace Fulton, Faithe Herman, Jack Dylan Grazer, and Asher Angel, and will be written by Henry Gayden and Darren Lemke. It will be released on April 5th, 2019.
Enjoyed this article? Share it!