Six Flags Great Adventure Will Be the World's First Solar-Powered Amusement Park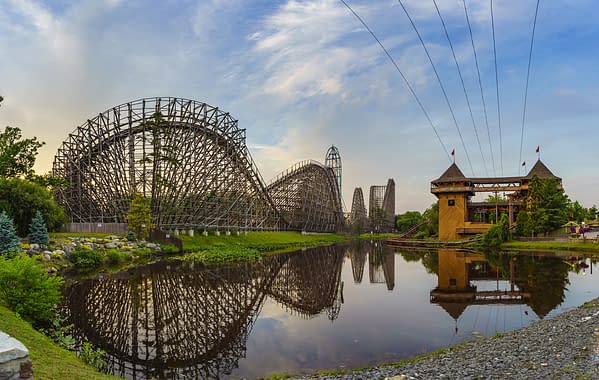 Recently, Six Flags Great Adventure in Jackson, New Jersey, announced that they would become the first ever solar-powered theme park. The park had been going back and forth with environmental groups, and all parties settled on letting the theme park take down 40 acres of land (down from 90) to install the new solar panels.
Six Flags Great Adventure Park President John Winkler said of the project:
"This is a proud day for our company. This project represents a giant step toward becoming a net-zero carbon facility. We are pleased that we were able to come to a satisfactory agreement with all parties involved. Clean energy is right for the environment and our future, and we look forward to decades of environmental stewardship with our partner, KDC Solar. We are continually searching for new ways to operate more efficiently and enhance our role as good stewards of the environment."
Alan Epstein, President and CEO of KDC Solar, said:
"We are pleased to move forward with this groundbreaking solar project. Six Flags has been a patient and cooperative partner throughout this process, and we look forward to delivering clean renewable electricity to Six Flags. Once operational, this project will be the largest net metered solar project in the State of New Jersey and very much in line with Governor Murphy's pledge to support renewable energy."
The project is expected to be completed by the end of 2019.