Six Wrestlers Have Fled TNA Wrestling This Week, And It's Only Wednesday
Yesterday, we reported on Matt Hardy and Jeff Hardy's departure from beleaguered TNA Wrestling, which could potentially lead to a WWE return. The Hardys followed the departure of Drew Galloway from the company earlier in the week, and now, reports from yesterday say that Mike Bennett and Maria Kanellis-Bennett have also departed, and a new report this morning says that former Knockouts Champion Jade's contract has expired, and she is now a free agent. Rumors surrounding the slew of departures indicate that new TNA contracts require TNA have decision making power over independent bookings outside of TNA and that the company gets a 10% cut of all profits made outside the organization, and these new terms are believed to be a major factor in wrestlers not resigning with TNA.
Surviving a takeover attempt from Smashing Pumpkins vocalist Billy Corgan last year (no, seriously), TNA was sold to Anthem Entertainment and original co-founder and country music vocalist Jeff Jarrett has seemingly risen to power in the new TNA. Rumors have said Anthem is more financially conservative about running the company, which is a good thing in some regards because the company has had a tumultuous history. Remember that really bad year DC Comics had in 2013? TNA has been having that same year over and over again for the past decade. But it looks like the new terms could be driving away some of the company's top talent. Top stars that currently remain include Bobby Lashley and Cody Rhodes, though Rhodes is reportedly only scheduled to work the first of three upcoming TV tapings. It will be interesting to see who else might leave in the coming weeks, provided more haven't already left by the time we're done writing this report.
Earlier this week, Jarrett shared his thoughts on the departure of the Hardys and Galloway:
How Jarrett plans to make Impact great again without any wrestlers is unknown at this time, but hopefully it will be better than his plan to make Global Force Wrestling great again by selling "gold" bars to rubes.
https://www.youtube.com/watch?v=guoYk6jayeY
---
---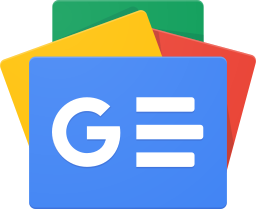 Stay up-to-date and support the site by following Bleeding Cool on Google News today!