Even though yes, on the official Sony Pictures Entertainment YouTube channel this trailer is listed as the second (there are two listed as second now), this is the third trailer for Venom.
Teasing even more of the sym-bi-oat (which still makes zero sense) control of reporter Eddie Brock (Tom Hardy) and the possible scorched-earth-style science of Carlton Duke (Riz Ahmed), the third trailer does have some new stuff in it:
These teeth, the stuff of nightmares.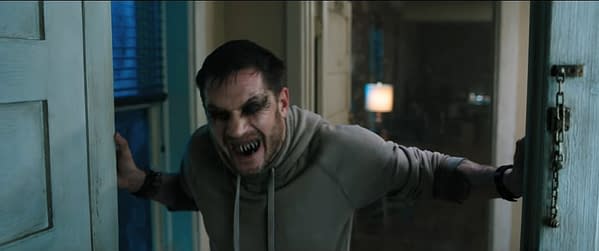 We can't say this trailer is upping our expectations, but maybe it won't be as absolutely ridiculous as we originally thought. Most of what we see in this third trailer really cements the theory that the Venom: Lethal Predator comic series is the main source material for this story.
Also, more symbiotes.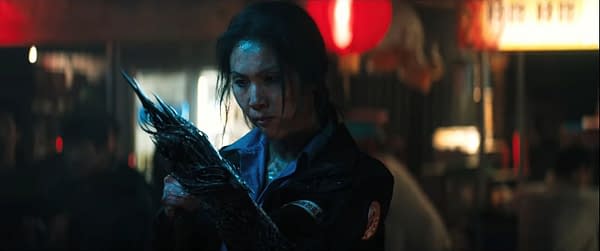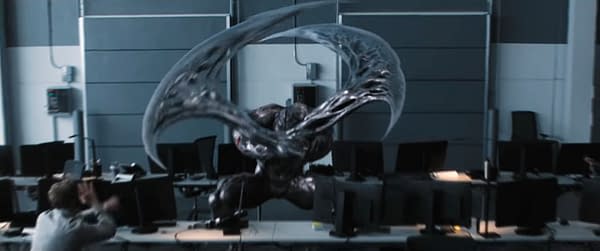 And how about THIS bitchin' shot?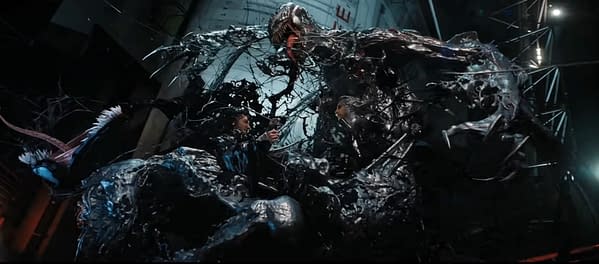 Yeah, okay, fine, I guess I'm more interested in this film now, ESPECIALLY since it means we may get Carnage.
Venom is set to open in theaters on October 5th, 2018.
Enjoyed this article? Share it!