"Spider-Man" Split: Sony Pictures Chief, "Matter is Closed (For Now)"
As far as Sony Pictures chair and CEO Tony Vinciquerra is concerned with their split from Disney concerning Spider-Man, the door is closed at the moment. Distraught fans were hoping that renegotiations continue so that the Webhead can stay in the Marvel Cinematic Universe. Speaking with Variety at their Entertainment & Technology summit, Vinciquerra teased fans that "It's a long life" cryptically suggesting they don't give up on Spider-Man slinging his web again back in the MCU. It's just a matter of when.
Vinciquerra insisted there's "no ill will" between Sony and Marvel, after failing to reach an agreement on financial terms for upcoming Spider-Man films. Sony current retains ownership of the Spider-Man universe with its first attempt branching out in 2018's Venom becoming a box office success as a self-contained film with no mention of the Disney-owned side. The break effectively removes Tom Holland from any immediate future MCU films. There's no guarantee how long Holland will remain in the role the uncertainty of how long the window will be closed between the two giants.
When it came to the backlash, Vinciquerra said, "It's been an interesting couple of weeks." He did admit one of the biggest contributors to the deal falling through was the availability of Marvel Studios boss Kevin Feige, which Disney was hesitant to have him commit to future Spider-Man films feeling he's been "stretched incredibly thin."
"We had a great run with (Feige) on Spider-Man movies. We tried to see if there's a way to work it out….the Marvel people are terrific people, we have great respect for them, but on the other hand we have some pretty terrific people of our own. Kevin didn't do all the work."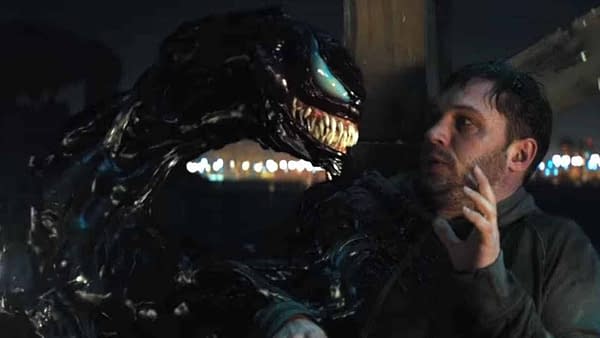 Citing the success of Venom and the animated Spider-Man: Into the Spider-verse, Vinciquerra feels confident about the studio's future regarding the franchise with the Venom sequel in the works, a Morbius film underway, and 5-6 TV series set in the "world."
"Spider-Man was fine before the event movies, did better with the event movies, and now that we have our own universe, he will play off the other characters as well. I think we're pretty capable of doing what we have to do here."
Jon Favreau, who presented at the summit and took the "mentor" role as the MCU's Happy Hogan from Robert Downey, Jr's Tony Stark in Spider-Man: Far from Home, spoke about the potential for Spider-Man's return and future involvement in the MCU.
"I've been talking to everybody about it…I'm cautiously optimistic. I think it's a long way away and I think the collaboration has been really strong up to this point so I'm hopeful that there's away for us all to play together going forward."
Until the next Spider-Man film is released, likely after the Venom sequel and Morbius films, nobody knows when Sony will go back to the table with Disney. Do you think Sony's decision hinges on how their next standalone Spider-Man film does or would they feel the backlash through their next two films?