Hellraiser 2022 Coming To DVD…In The UK
Last years Hellraiser reimagining is getting a disc release...but not in the US, in the UK. Here is remains a Hulu exclusive.
---
Hellraiser 2022 debuted in the states as a Hulu exclusive, so physical media collectors were shut out since when that is the case, they almost never come to disc. However, the film is getting a DVD release in the UK. Releasing March 27th, the disc looks pretty bare bones, and to watch it here in the US, you will need a region-free player. But I enjoyed this film and would love to own it on my shelf. You can see the cover for the release down below.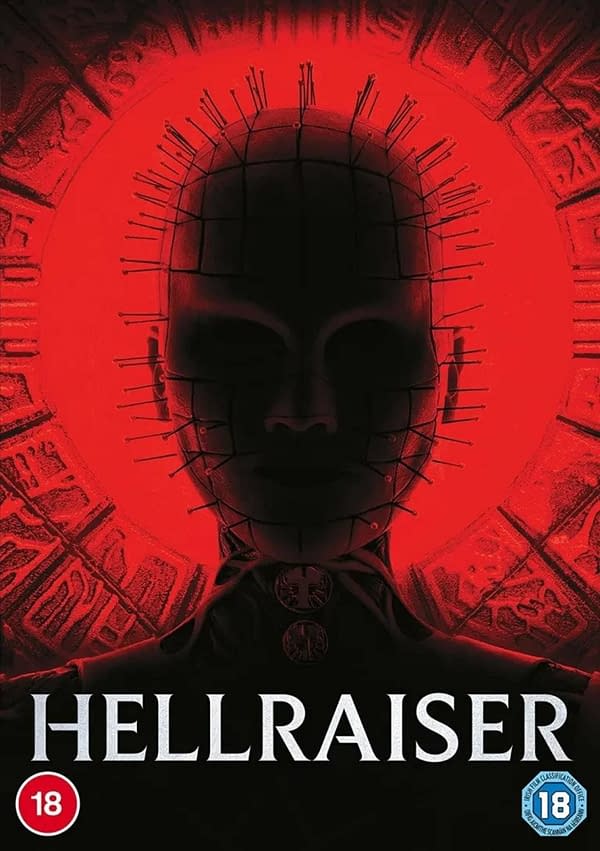 Hellraiser Was A Great Redo
"In Hellraiser, a young woman struggling with addiction comes into possession of an ancient puzzle box, unaware that its purpose is to summon the Cenobites, a group of sadistic supernatural beings from another dimension. A Hulu Original, in association with Spyglass Media Group, the film reunites Director David Bruckner, Screenwriters Ben Collins & Luke Piotrowski, Writer/Producer David S. Goyer, and Producer Keith Levine, all of whom were teamed on 2020's "The Night House," along with Producers Clive Barker and Marc Toberoff and Executive Producers Gary Barber, Peter Oillataguerre and Todd Williams. Chris Stone serves as co-producer."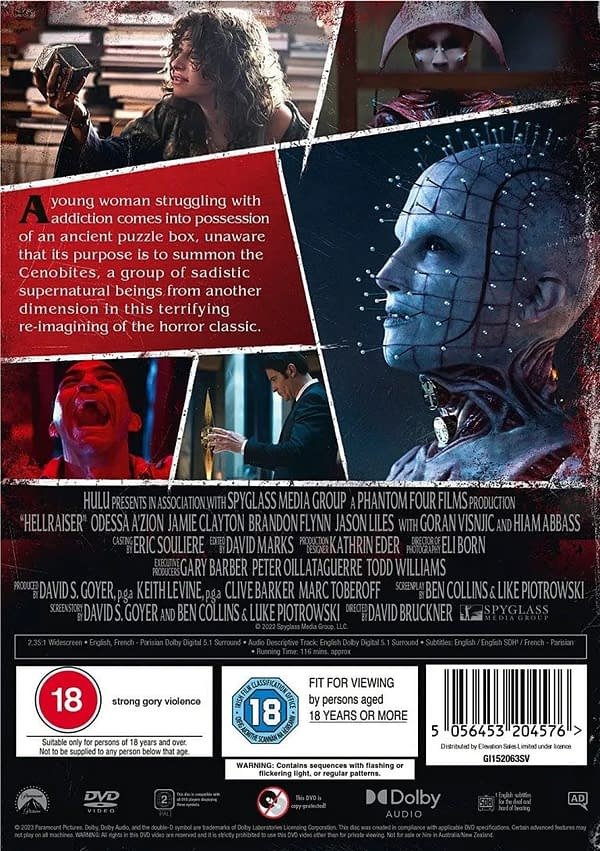 I understand why this is not getting a US release on disc at the moment, and honestly, it probably will in a couple of years, but the shortsightedness of some of these streaming deals absolutely boggles my mind sometimes. Why, last October, didn't 20th Century Studios and Disney throw a disc of this out when the hype around it was huge? Sure, keep it exclusive for a couple of weeks and get whatever subs you were going to get, but then when that dies down, you throw a disc out and reach even more people who were never going to sub to Hulu anyway. So frustrating.
---
---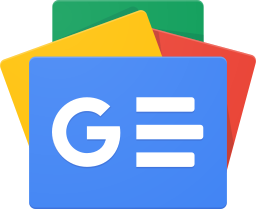 Stay up-to-date and support the site by following Bleeding Cool on Google News today!