Star Wars: Naomi Ackie Got Advice from Kelly Marie Tran About Trolls
The Star Wars fandom has done a lot of good over the years. They have raised money for charity, helped petition sick fans to see the movies early, and a whole bunch of other good things. It hasn't been all good though; fans have Star Wars have a reputation for taking out character details they don't like on the actors involved. They did it Jake Lloyd, Ahmed Best, and much more recently Kelly Marie Tran. It got so bad for Tran that she had to leave social media and she isn't even the first actress involved with Star Wars that needed to do that; Daisy Ridley also had to leave. This sort of thing has gotten a lot more mainstream media coverage so Naomi Ackie, set to join the cast of Star Wars: The Rise of Skywalker, knew a bit about what she was walking into and spoke to Metro about it.
"Luckily, there's so much time between knowing that you're doing [the film], preparing for it, filming it, editing and reshoots. You have so much time to contemplate all of that stuff. But at this point I feel like I'm in a good place, I'm ready for people to see it. And, hey, I think it's gonna be great. If people don't like it, they don't like it. And if they don't like me, that's alright."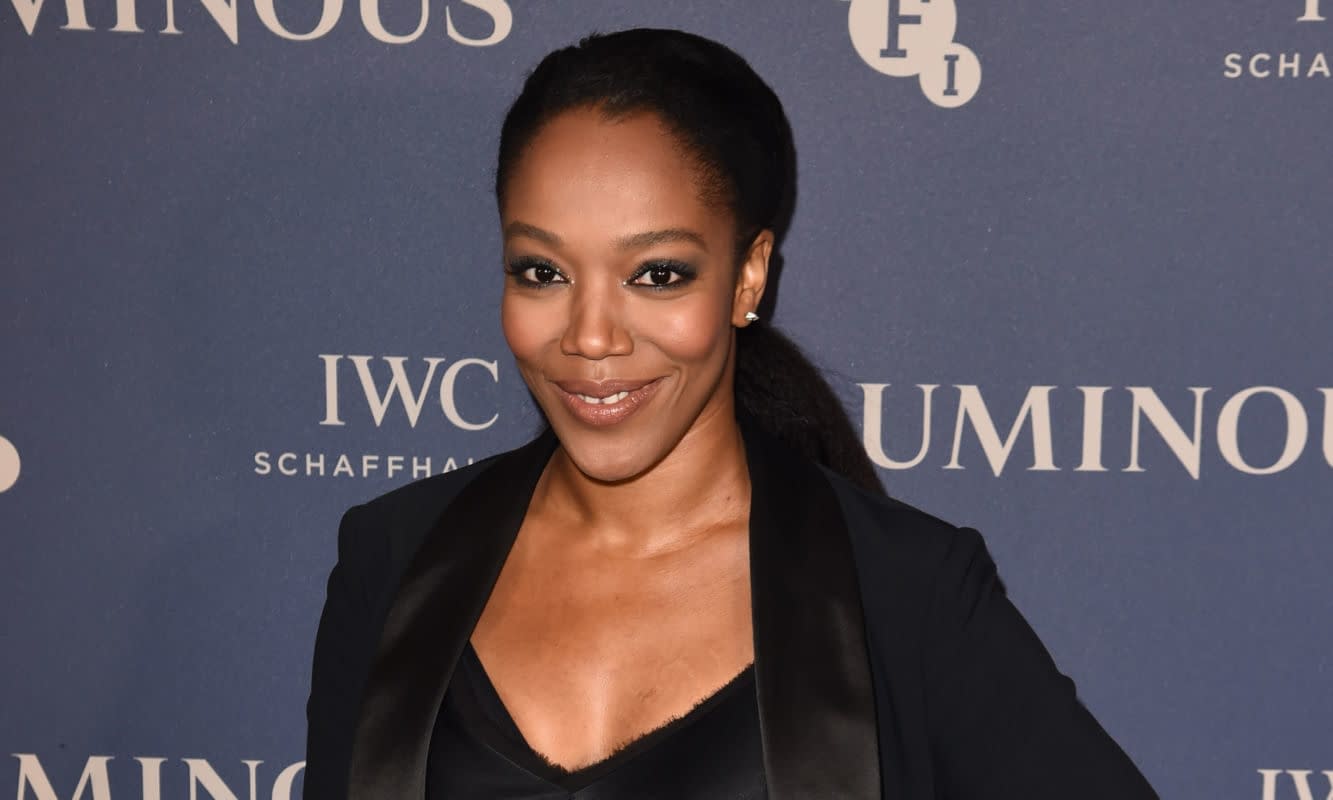 Ackie went on to say that getting the opportunity to speak with Tran about what happened to her after the release of Star Wars: The Last Jedi also helped.
"I think watching the experience of Kelly Marie Tran and talking to her, I got a lot of inspiration from her about how to grow a thicker skin when it comes to people's opinions of not just your work, [also] who you are. There's a difference. That's a challenge but I'm fired up. I feel good about it ultimately."
To this day there are still people screaming at director Rian Johnson for what happened in The Last Jedi so who knows how people are going to react to Ackie's Jannah when The Rise of Skywalker drops next month. Endings are hard enough to get right even when there isn't any pressure. Let's try to get through a release of a Star Wars movie without any death threats.
Star Wars: The Rise of Skywalker, directed by J.J. Abrams, stars Daisy Ridley, Adam Driver, John Boyega, Oscar Isaac, Lupita Nyong'o, Domhnall Gleeson, Kelly Marie Tran, Joonas Suotamo, Naomi Ackie, Richard E. Grant, Keri Russell, Mark Hamill, Anthony Daniels, and Billy Dee Williams.
It will be flying into theaters on December 20th, 2019.