Disney has a special treat for Star Wars fans practicing social distancing. The Rise of Skywalker arrives at their streaming platform Disney+ two months ahead of schedule making its debut on May 4 globally. The date coincides with Star Wars Day, "May the fourth (force) be with you." Also premiering the same day are the documentary series, Disney Gallery: The Mandalorian and the finale of Star Wars: The Clone Wars. The Rise of Skywalker was one of the last major blockbusters with a full release before the quarantine. It grossed $177 million domestically and $1.074 billion globally at the box office. The film fared the worst of the sequel trilogy, but higher than any of the prequels. The sequels typically fared better with critics than with fans, a reverse of the trend following the prequels. The final film of the Skywalker Saga remained at number one for home entertainment (Blu-ray, retail, and digital rental) in the U.S. over the past four weeks, according to the Digital Entertainment Group.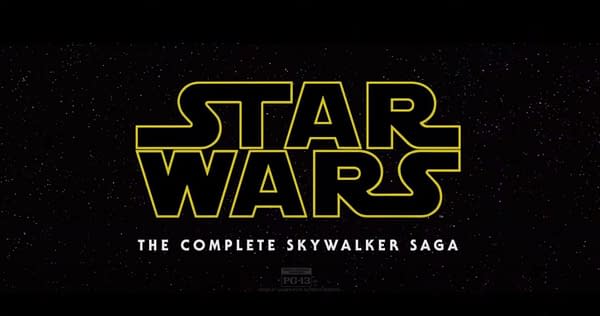 Star Wars: The Rise of Skywalker – The Final Chapter
The film saw the return of J.J. Abrams to the Star Wars franchise for its ninth installment following his work on its seventh in The Force Awakens. Abrams took on writing and directing duties on both films. He replaced Jurassic World franchise director Colin Trevorrow, who ended up with a writing credit. Disney, like every other Hollywood studio, suspended all their productions delaying several major releases. Their films pulled with the cinemas globally shuttering operations. The conglomerate also furloughed their theme park employees during the imposed shutdown. The film wraps up the journey for Rey, Poe, and Finn as the First Order unveil their final threat to the Resistance masterminded by the Emperor, himself. Co-written by Chris Terrio and Derek Connolly, the film stars Daisy Ridley, Adam Driver, Oscar Isaac, John Boyega, Mark Hamill, Ian McDiarmid, Billy Dee Williams, and Carrie Fisher. Check out the trailer for the complete Skywalker Saga.
Enjoyed this article? Share it!