Superman: Man of Tomorrow Animated Film Voice Cast Announced
Superman: Man of Tomorrow will be the next animated DC Comics film from Warner Bros. Animation. The movie "finds Clark Kent working as an intern for the Daily Planet and learning on the job how to save the city of Metropolis." Voicing Clark in this film will be Darren Criss (Glee, Hollywood), and his arch-nemesis Lex Luthor will be voiced by Zachary Quinto (Heroes, Star Trek). Alexandra Daddario (White Collar, True Detective) will voice Lois Lane. Two other characters that will be in the film are Lobo and Parasite. Lobo will be voiced by Ryan Hurst (Sons of Anarchy) and Parasite will be voiced by Brett Dalton (Agents of S.H.I.E.L.D.). Superman: Man of Tomorrow had its cast revealed by E.W.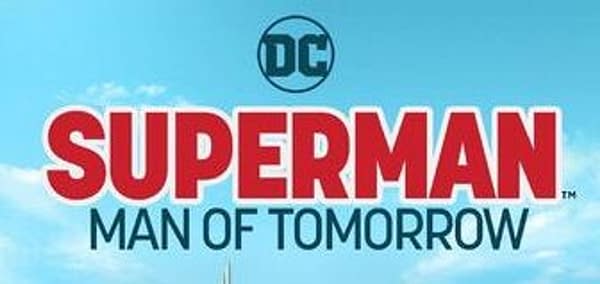 Yet another animated DC film featuring Superman, so yay, I guess. I really wish that they would branch out past Batman and Superman with these things more often. I fell like every time they do a Justice League one; they have to do two-three Batman or Superman ones. I get it, and it is probably smart for them to do it that way. Superman has gotten 10 of these animated films now, including Superman: Man of Tomorrow. Batman is the leader in the clubhouse, though, with 14. That is insane. I do like that they get a new voice cast for all of them though, it is fun to see what each actor brings to the role of Big Blue.
The voice cast also includes Ike Amadi (Mass Effect 3) as Martian Manhunter, Neil Flynn (Scrubs) as Jonathan Kent, and Bellamy Young (Scandal) as Martha Kent. Superman: Man of Tomorrow is directed by Chris Palmer (Voltron: Legendary Defender) and written by Tim Sheridan (The Death of Superman). It will be out on Blu-ray, DVD, and digital this summer.