Taika Waititi is one of those creative minds that we just can't get enough of. He directed one of our favorite Marvel Studios films (Thor: Ragnarok), one of our favorite mockumentaries (What We Do In The Shadows), and will be a part of the Cosmic Conflict galaxy (directing an episode of Disney+ series The Mandalorian).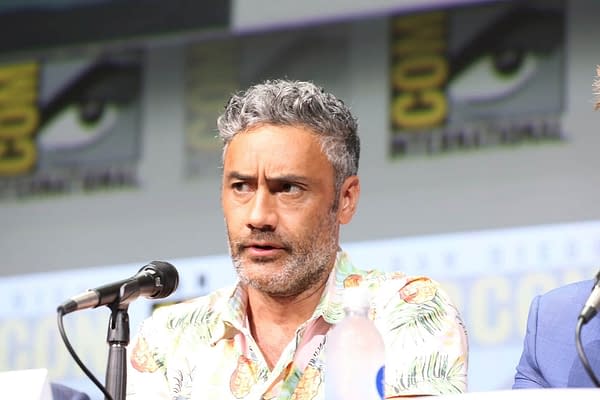 Waititi's name was tossed around as a possible option to take over Marvel Studios flick Guardians of the Galaxy Vol. 3 following Disney's firing of writer/director James Gunn, but that doesn't seem likely.
During the TCA (Television Critics Association) Winter Press Tour, Waititi spoke with Deadline about Marvel and Star Wars:
"I want to do another movie with them [Marvel]. For me, those are James's films. Going into something like that with his stamp all over his films, would be like going into someone's house and saying 'Hey, I'm your new dad, and this is how we make peanut butter sandwiches now. It feels kind of awkward. However I'm still hanging out with those guys and talking about new stuff."
About the experience of working with fellow Marvel Studios directing alum Jon Favreau on Disney+ Star Wars series The Mandalorian, Waititi says:
"It was amazing. Favreau is a genius…it's fun doing something in the Star Wars universe. It's a strangest to see a Stormtrooper, and then when you're doing a scene with 50 or 60 of them, it's amazing.

Star Wars is very different to the Marvel style. The tone of the first films really should be adhered to, it's what the fans like. You can't disrespect it. Definitely my tone is in there."
Waititi's upcoming TV series for FX What We Do In The Shadows (which he directs at least an episode of and is executive producing) is set to hit on March 27th, 2019.
Enjoyed this article? Share it!