Tenet Has Been Delayed Indefinitely By Warner Bros.
And another domino falls. Tenet was the movie that people have been saying could be the one to save the summer blockbuster season. It was Tenet and Mulan that were going to sweep in and make sure that summer 2020 didn't completely fall apart. Well, to the surprise of pretty much no one, it's not happening. According to Variety, the movie has been pulled from the release schedule instead of continuing to play this game of pushing it back a couple more weeks which is what Warner Bros. has been doing for a little over a month now. Unlike Universal, who caught some flack for delaying movies like F9 a year right out of the gate but now look like they were ahead of the curve, it sounds like Warner Bros. might go for a different model of releasing the movie.
"We will share a new 2020 release date imminently for Tenet, Christopher Nolan's wholly original and mind-blowing feature," said Warner Bros. chairman Toby Emmerich in a statement. "We are not treating Tenet like a traditional global day-and-date release, and our upcoming marketing and distribution plans will reflect that."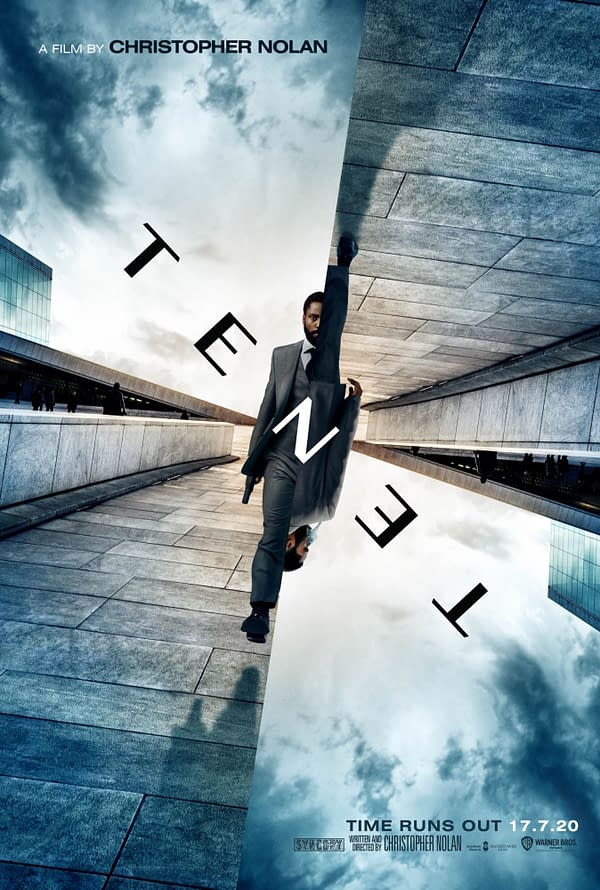 Tenet Might Be Coming To Theaters Internationally, VOD In The US
So it sounds like Warner Bros. could be pursuing some sort of model where they release the movie internationally in markets where they aren't treating the COVID-19 pandemic like a hoax and then perhaps release Tenet on VOD for other markets.
"Our goals throughout this process have been to ensure the highest odds of success for our films while also being ready to support our theater partners with new content as soon as they could safely reopen," Emmerich said. "We're grateful for the support we've received from exhibitors and remain steadfast in our commitment to the theatrical experience around the world. Unfortunately, the pandemic continues to proliferate, causing us to reevaluate our release dates."
At the moment, Warner Bros. still has some major movies set for release in 2020 including Wonder Woman 1984 in October and Dune in November and no one really has any idea whether or not those movies are going to get released either. At the moment, things in the United States are not looking good in terms of dealing with COVID-19 pandemic but while the domestic box office is part of the market it isn't the entire market and studios can't shut down movies just because the United States is being run by idiots.
The Conjuring 3 has also been delayed to June 4, 2021, though the reason it is missing its September 11th release date is that it hasn't been able to do its scheduled reshoots and not the ongoing pandemic. We should expect Mulan to get delayed next now that Tenet has been pulled from the schedule.
Tenet, directed by Christopher Nolan, stars John David Washington, Robert Pattinson, Elizabeth Debicki, Dimple Kapadia, Aaron Taylor-Johnson, Clémence Poésy, Michael Caine, and Kenneth Branagh.